---
What do you think are the benefits of having your house deep cleaned regularly? First, there is unique confidence that you know the place you go home to and where you and your family stay most of the time is free from any worries that you can get sick anytime. Second, we can all benefit from deep cleaning, Phoenix, AZ wise, or wherever you may be.
A House That Has Regular Cleaning Can Reduce Stress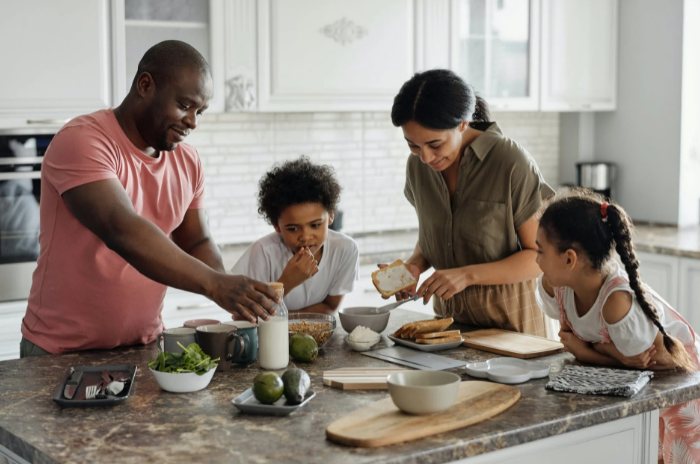 People resort to exercising when stress depletes their energy. But those who are not fond of exercising clean their room or the entire house as their way of overcoming their blues. Cleaning is a reliable way of clearing one's mind.
Many have reported that they feel less agitated or anxious after perspiring after thorough cleaning of their room. Imagine cleaning areas that are usually used and how this will make everyone's mood better or who knows, and it will save someone's life. Contact a cleaning service provider today in your area; whether you are in Mesa, Glendale, or Phoenix, home cleaning services are here to assist you.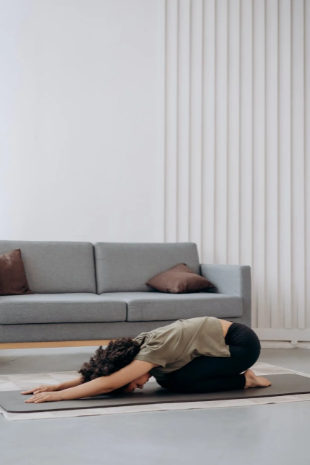 House cleaning in Phoenix, AZ, and anywhere else means the process of eliminating dirt and unwanted elements from your home through the use of several methods like mopping or wiping. Meanwhile, deep cleaning is cleaning deeper than what you usually do. This covers serious brushing of kitchen tiles and removing soap residue.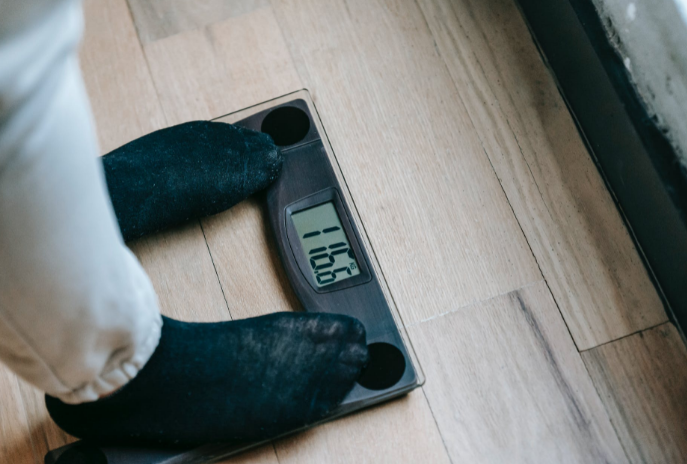 A study says a 150-pound human being can lose approximately 170 cal/hour just cleaning lightly, such as dusting or wiping furniture. Deep cleaning would mean you can lose around 190 cal/hour. Cleaning means removing any toxins present in your body.
Cleaning Frees Your Home From Bacteria and Viruses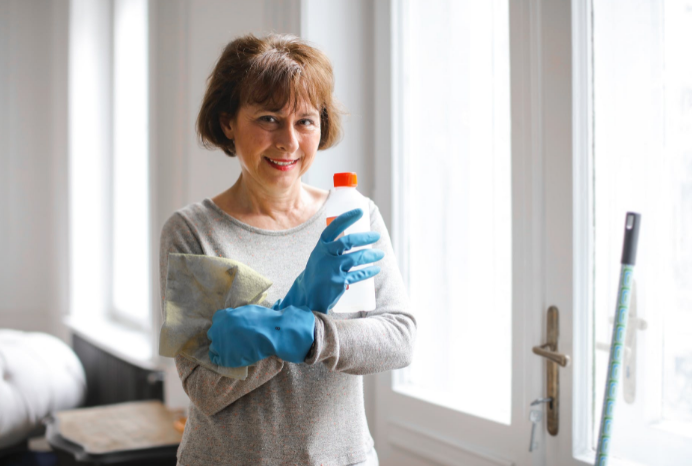 Germs can threaten your plans and weaken your health. However, you can avoid germs from accumulating if you do regular or major cleaning at least quarterly. Untidy homes are inviting to all types of viruses, and with the worldwide virus scare, deep cleaning should happen more often since regular cleaning is good, but only deep cleaning can the germs you want to go.
To avoid all kinds of viruses nowadays, an established schedule in cleaning using disinfecting products with ethanol base ensures more effective results. There are some of what cleaning services in Phoenix, AZ, do when conducting cleaning in homes.
Begin cleaning in your laundry room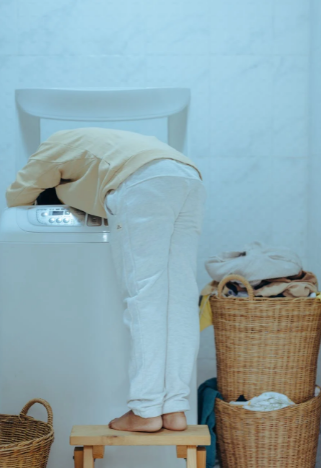 If you think that a washing machine drains and washes all dirt because it is a washer, you need to think again. An untidy washer can contain bacteria and viruses. However, you can run it empty by putting a cup of bleach to eliminate germs. You can also dry your clothes by setting them at the highest heat to kill germs.
Clean your towels thoroughly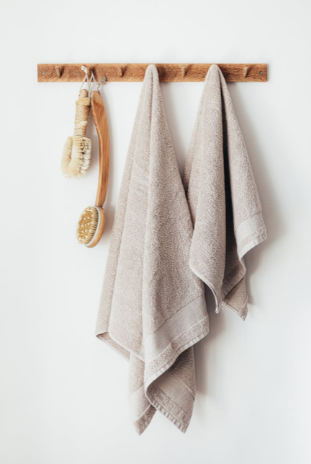 Ideally, it would be best if you replaced your towel every week. However, if someone is ill in your home, ensure that you also wash the towel they use every day. Do not wash kitchen towels together with your regular bathroom towels. And hang them try after using.
Always pay attention to your beddings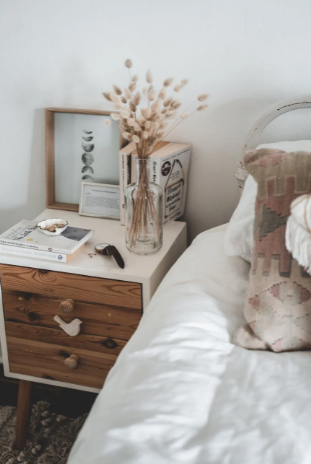 Wash your bed linens in hot water, and do not make it a practice to wash all clothes simultaneously. Wash bed linens, soiled garments, sheets separately. Do not eat in your bedroom as food bits highly lure molds and bacteria, and they guarantee bad news to your health.
A clean home theatre drives bacteria away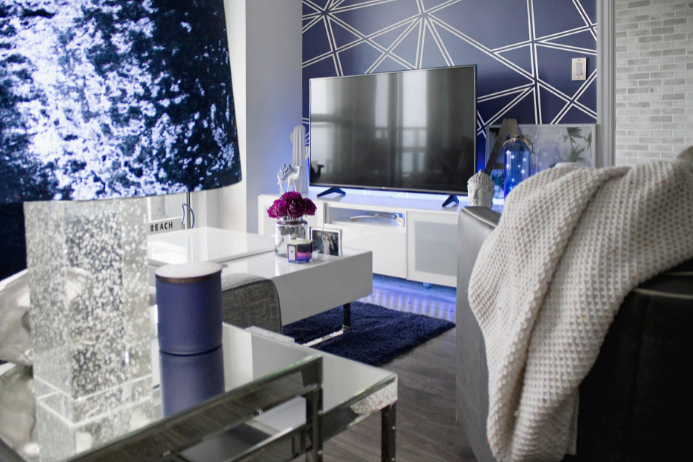 Since most household members are busy when they stay in the entertainment room where you watch movies and play video games, germs also tend to have an insured to build up in furniture and carpet. Disinfect the room with the help of a damp cloth. Vacuum the carpet after spending time there so as not to encourage mold accumulation. You may also call us to set an appointment to clean your family room.
Maintain the cleanliness in your home office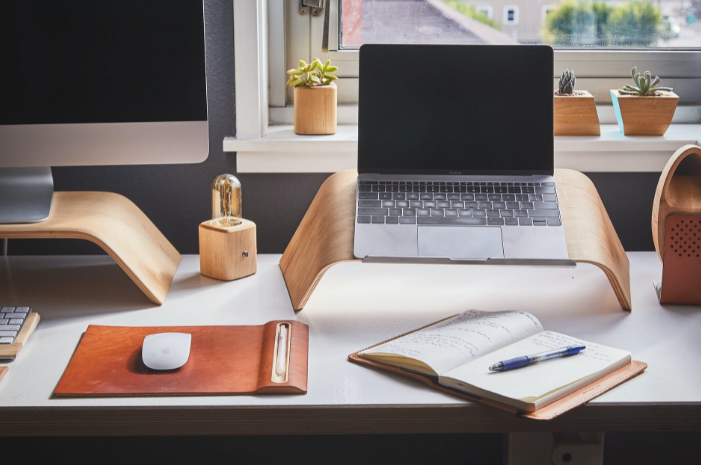 Disinfect your desktop keyboards, laptop, pens, telephone, and anything you always use when working from home. These things are easy to keep dust and bacteria. You can always use a microfiber cloth for wiping.
Kids' rooms should be a priority when cleaning.
Kids have the most energy, and it is an easy job for kids to be carriers of germs as they tend to run here and there for hours. Clean their rooms and use a disinfecting spray in the areas that they often stay. Just let the disinfectant sit for about 30 seconds before wiping it with a cloth.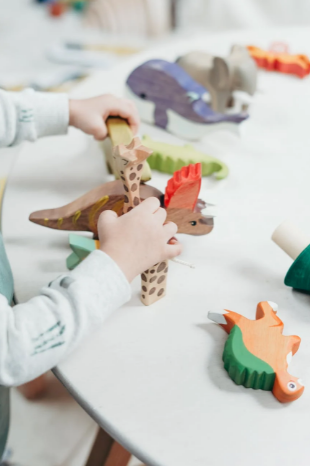 Clean sink and countertops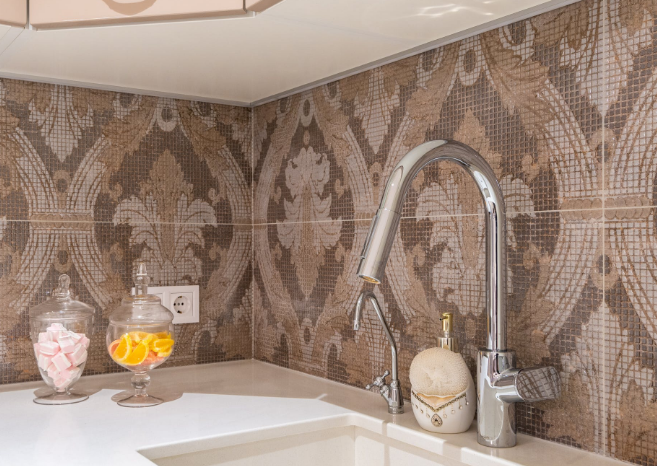 The kitchen should be one of the first to always clean since it is the top two dirtiest places in your home. Always replace your kitchen sponge and bacteria breeds in it. Raw meat is not your friend as this causes salmonella and e.coli in your sink.
Your countertops should always be a sight of cleanliness as you always prepare what you cook here.
A Clean Home Produces Fresh Indoor Air Quality in Phoenix, AZ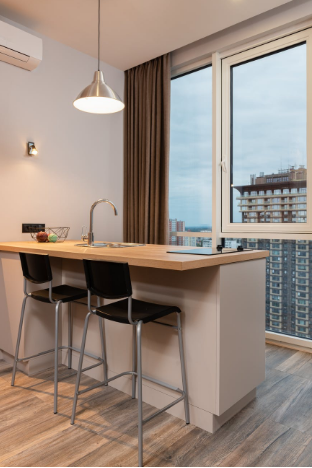 You and your loved ones deserve to have the best air quality in your home. You can have peace of mind if you know you breathe clean and fresh air out and inside your home. All homes in Phoenix, AZ, should work together to improve the air quality and enjoy the benefits this can give every family.
You can eliminate this by home cleaning yourself or through the help of cleaners from businesses as a professional house cleaning service. Also, an air filtration gadget can help you deodorize and make the odors that stay go away. If you can maintain a fresh odor in your home throughout, you are doing an amazing job!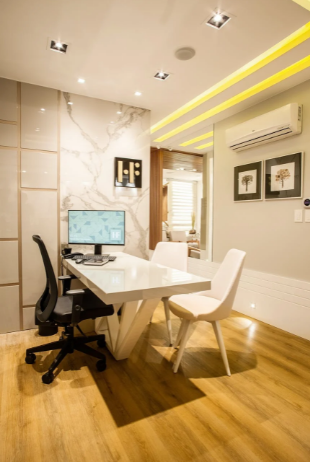 Better and longer sleep will also strengthen your body. A healthy body will not easily have problems with cough. Clean air will (believe it or not) help you in paying lower energy bills. Clogged ducts are usually the culprits of unbelievable bills.
It is easy to say that without airborne particles that endanger your health, it will be easier to breathe. Unfortunately, indoor pollutants will irritate our breathing, so house cleaning is always recommended in Phoenix, AZ.
A Clean House Protects Your Children
Many children face dust allergies because of the home condition. It is a very irritable allergen that both children and adults should never experience. This allergy arises when your house is full of dust and is rarely cleaned.
You or cleaning services can hire a vacuum cleaner with a high-efficiency particulate air filter (HEPA filter). Make sure that you are also not allergic to these elements and let someone else clean for you. For the rest of the surfaces, you can use a microfiber cloth to wipe everything that you can.
Molds Will Not Stay In A Clean House in Phoenix, AZ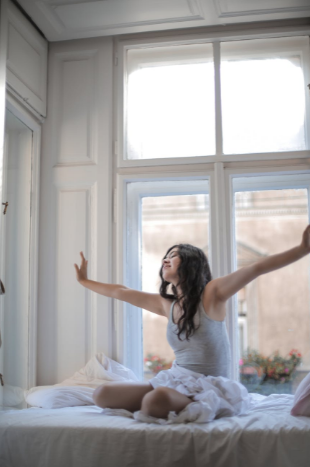 There are endless things to expect when you have a clean home in Phoenix or Scottsdale, AZ—waking to a clean that is constantly cleaned with fresh linens as bedsheets and blankets. These are some of the perks of having your home clean. Sitting in your living room and having the peace of mind that your house is free from molds might be trivial, but this is an important factor always to consider for homeowners.
Molds are property-damaging and even health-damaging as they can also cause lung irritation. In addition, if you have maintenance in your home, it will be more difficult for molds to grow indoors.
Cleaning Ensures Clean Kitchen and Bathrooms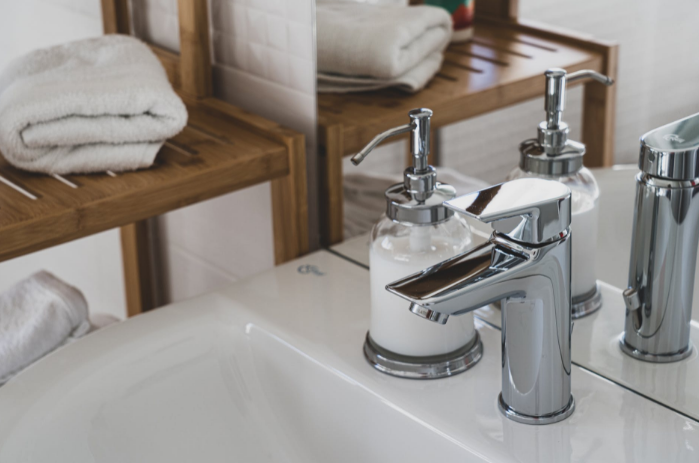 Clean bathrooms and powder rooms may require a lot of cleaning and a serious cleaning to prevent any illness that you can get from having a dirty bathroom. Cleaning it will make your breathing more pleasant. You will not inhale mold and dust that causes asthma, pneumonia, and other health issues.
A clean bathroom will also block bacteria and other microorganisms. You always need to pay attention to your toilet, sinks, and all the bathroom handles. Some of the viruses you can often get from dirty bathrooms are stomach viruses and breathing issues that can worsen due to the bacteria you can get.
You Can Sleep Better in A Clean House in Phoenix, AZ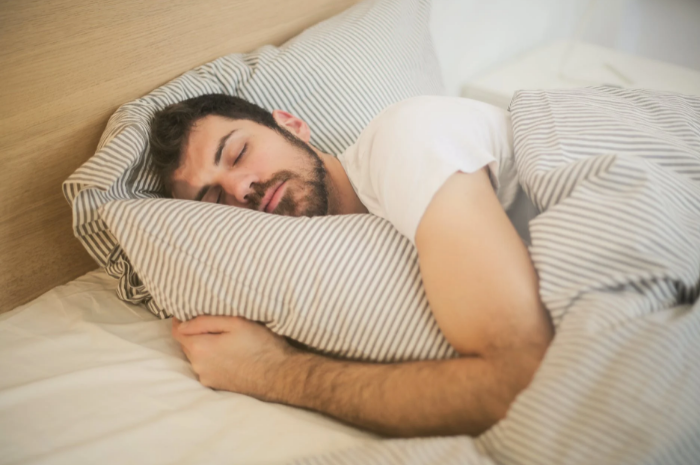 Homeowners who do not enjoy cleaning their house can still sleep long, but you can say that their overall sleep quality can be considered poor. On the other hand, those who clean their house or hire cleaning services in Phoenix, AZ, will feel satisfied with the amount of their sleep. Simply put, the clutter in your bedroom has negative consequences on how you fall asleep, which explains that sometimes you find it difficult to doze off.
A Clean House Allows You to Find Your Things Easier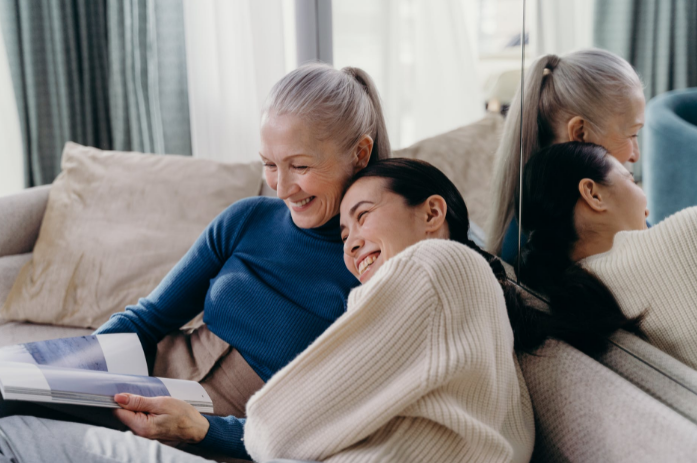 If you are still living with relatives, you need to help each other prevent mess. This should be a group effort. Everyone in the house should have a delegated chores, even the younger household members, so cleaning becomes habitual to them.
The tendency is if all members of the home know the importance of cleaning and keeping everything in order, it is always easier to find lost things. There is not so much clutter because your whole house is a clean space. Besides, you can ask others since each of you have a designated place to clean. Anything that is not familiar will stand out.
A Clean House in Phoenix Scottsdale is a House of Order
The right order to doing cleaning will turn out simple if you follow the simple. Steps as cleaning from the top-down (ceiling fans first before the window panes), declutter first before doing the proper cleaning, cleaning first areas that are wet, and cleaning the floor last are just some of the simple rules services in Phoenix AZ can do.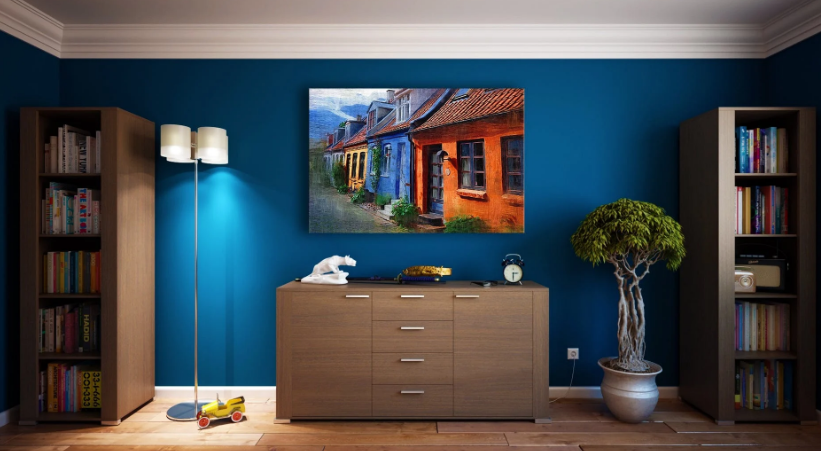 A house in order somehow projects those who live in the house too.
A Clean House Inspires Owners to Live Happier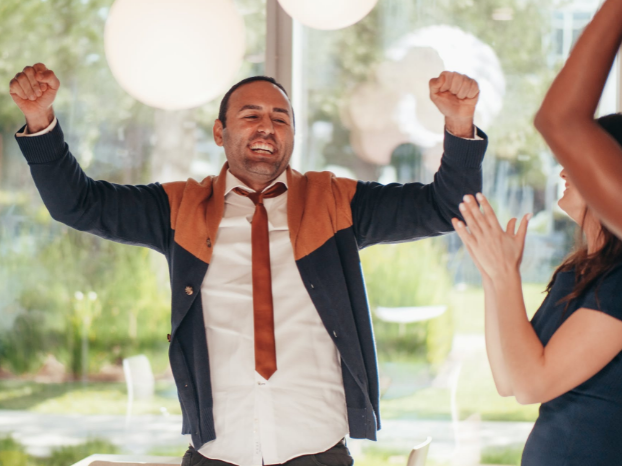 If you love what you are doing, it would not feel like work at all. The same thing with cleaning, if you always see the fruit of your labor, you end up a happier homeowner. Clean people are also more relaxed; they know they go home to a tidy house whether this is your doing or you ask the help of cleaning services in Phoenix, AZ. The same people become more protective, and they tend to perform better in their own field.
We Can Help You In Your Regular House Deep Cleaning
Suppose you live in Cave Creek, Fountain Hills, Paradise Valley, Sun City, Tempe, Litchfield Park, or Peoria, AZ. We have a reliable price for each service, and we will make sure you will get guaranteed satisfaction.
---
---