Best Move-In Cleaning in Austin
Select the number of bedrooms & bathrooms, see your price, and schedule a move in cleaning in 60 seconds!
Our work speaks for itself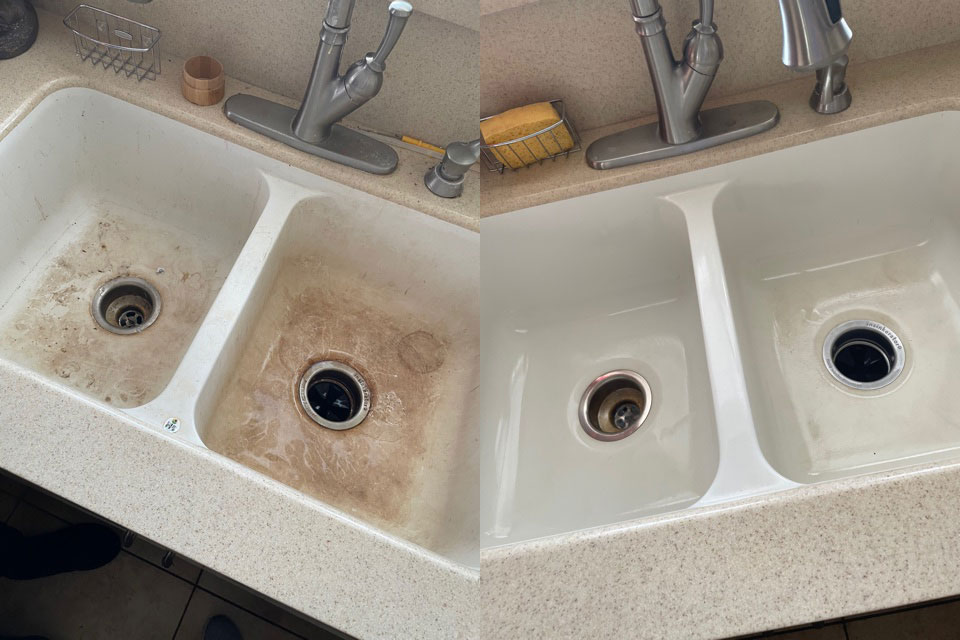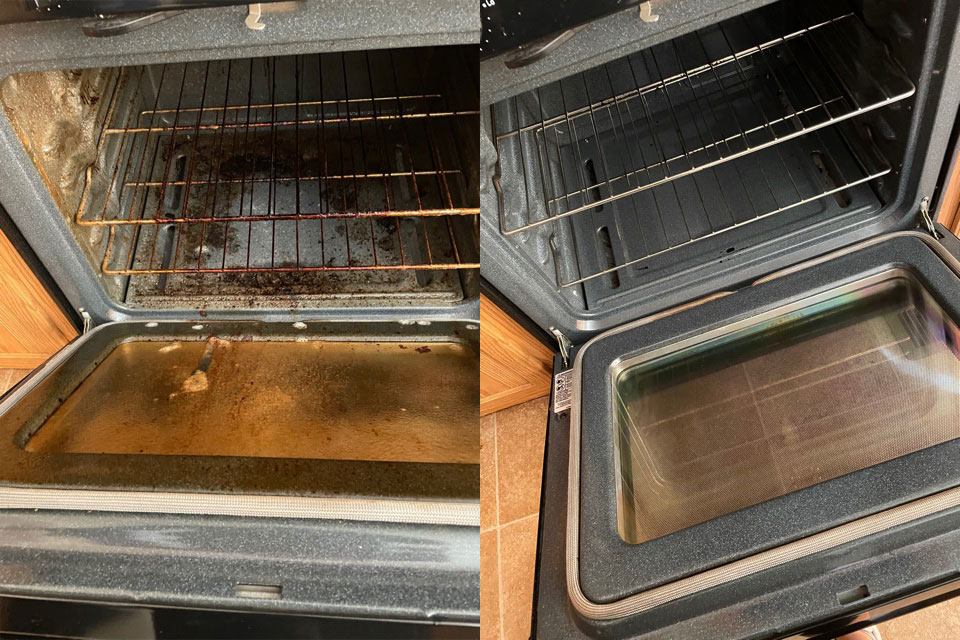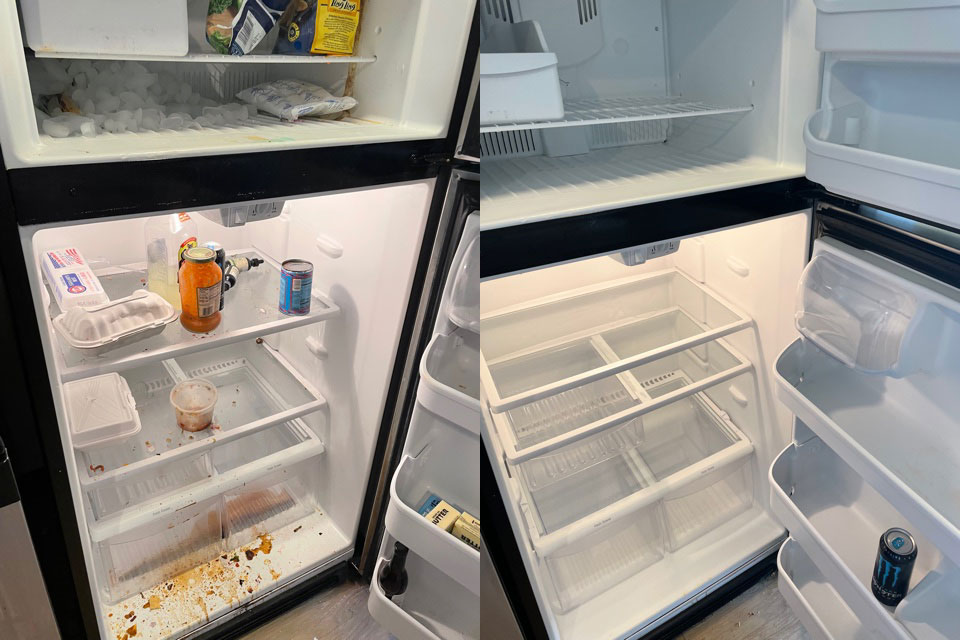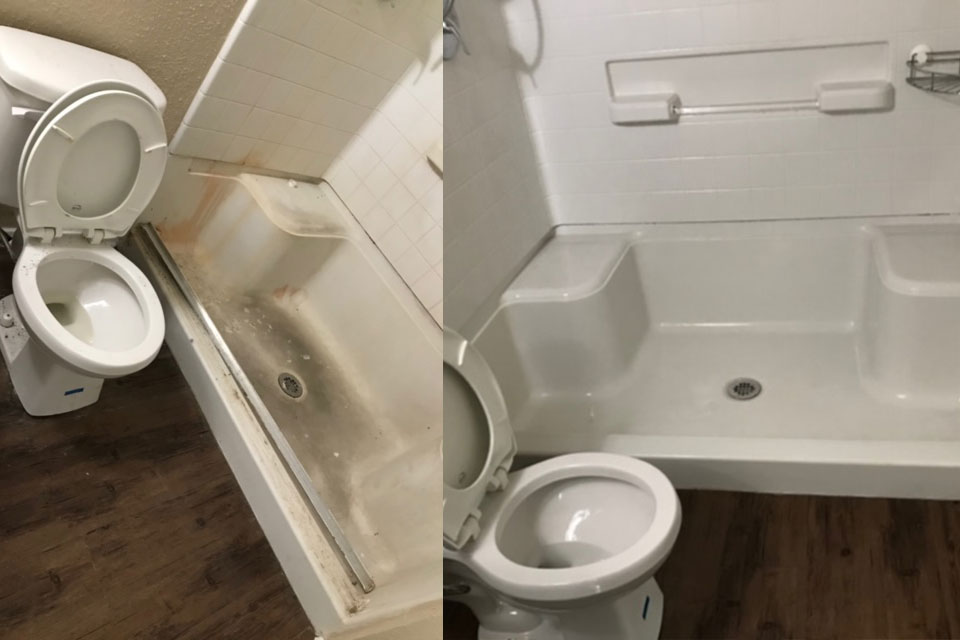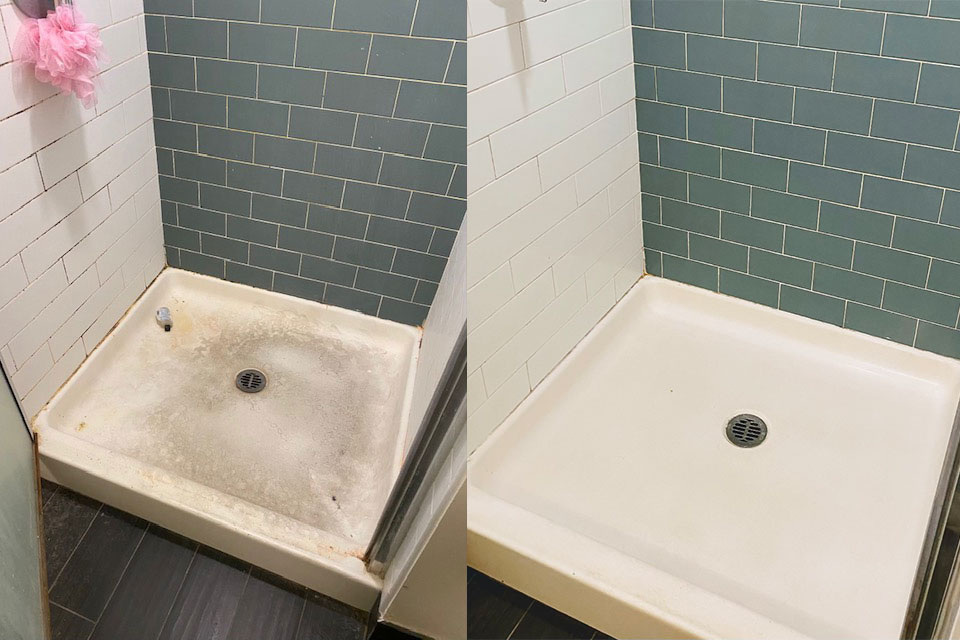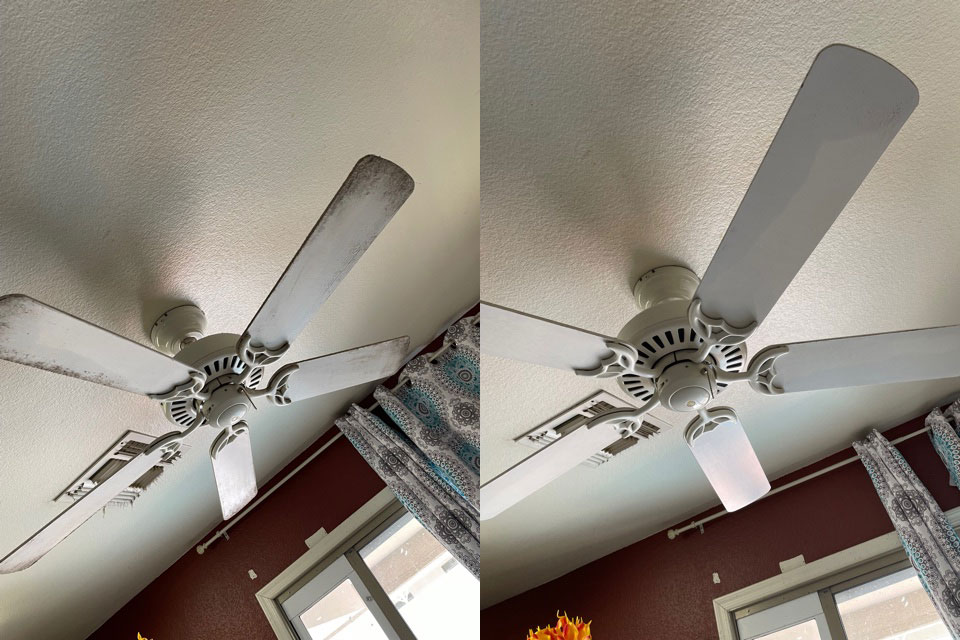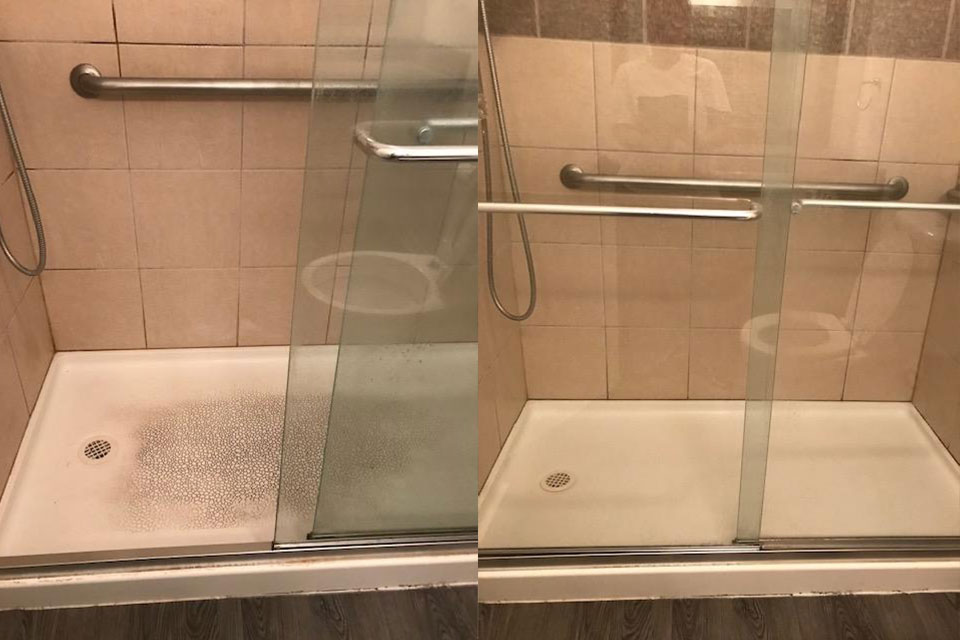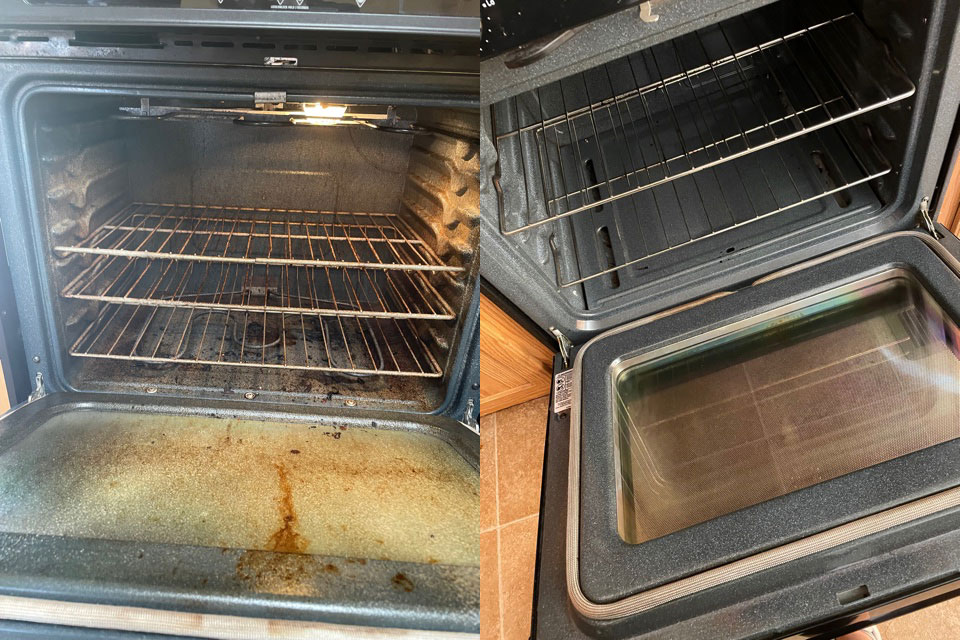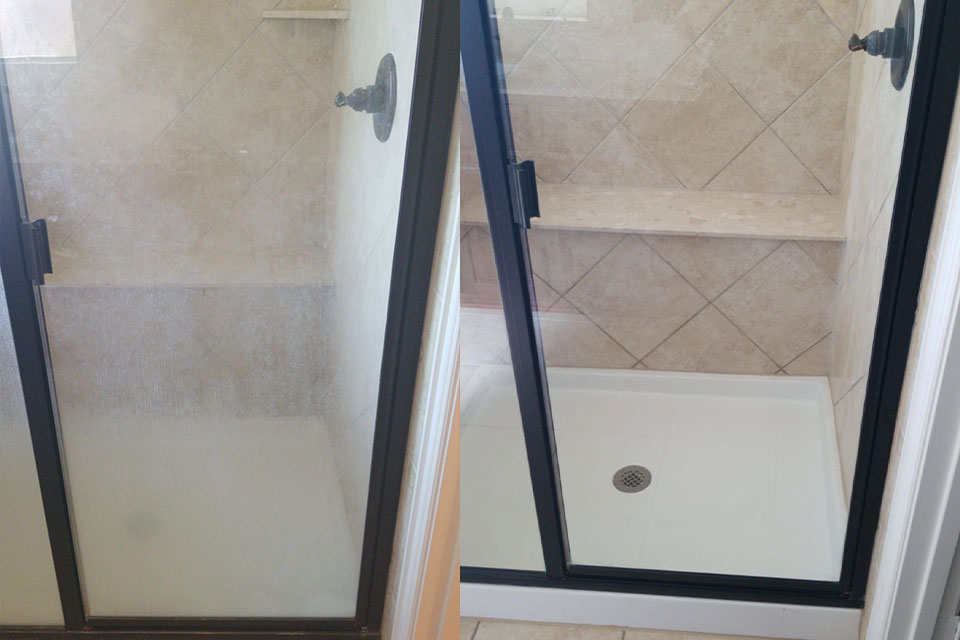 Austin's trusted move in cleaning services are completely hassle-free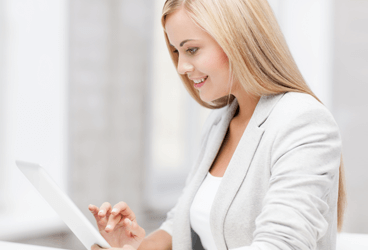 Online booking
Set the date and time for your house or apartment cleaning service.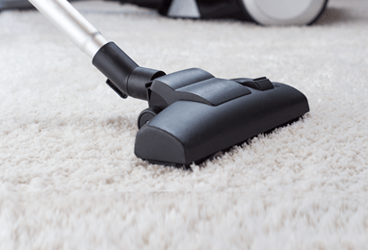 Our team arrives
A trained professional shows up and carries out a detailed maid service.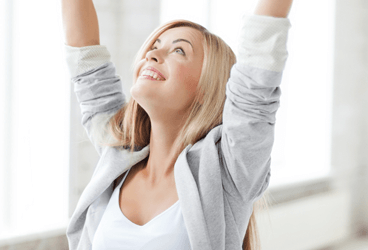 Kick back
Put your feet up and enjoy your fresh and sparkling home!
Discover the exceptional move-in cleaning services of Modern Maids, your reliable and skilled solution for all your house cleaning service needs in Austin. Our dedicated professional cleaning team of experienced professionals is committed to excellence, ensuring that you receive the highest quality home cleaning services. 
From move-in to deep cleaning services, our comprehensive offerings have got you covered. Renters, Leasees, seize the opportunity and contact us today to experience the utmost satisfaction of a job done right! With Modern Maids, your new home or apartment will shine like never before.
Modern Maids offers reliable and efficient move-in cleaning services in Austin. Our experienced Austin cleaners are background and reference-checked, skilled, and motivated to provide the best customer care experience to our clients. We have been rated highly by many a client.
Our thorough move-in cleaning service is carried out with great attention to detail. With our core values of reliability and efficiency at heart, we guarantee a sparkling clean home when you move into your new space!
Why Choose Our Move-In Cleaning Team
Professional & Experienced: Cleaning Experts

Background & Reference Checked: Verified Cleaners

Skilled & Motivated: Quality Services

Customer Care: Caring & Responsive

Highly Rated: Valued Cleaners
Modern Maids: Get a Spotless Move In Cleaning Service | Our Professional Maid Service in Austin TX. Call Now for a Free Estimate!
We at Modern Maids understand the stress and hassle of moving into a new home, which is why we offer our move-in cleaning services in North Austin. Our experienced team will provide you with a thorough and efficient peace of mind cleaning so that your new home is ready for you to settle in comfortably. We'll make sure all surfaces are dust-free, floors are vacuumed and mopped, windows and blinds are cleaned, bathrooms and kitchens sparkle, and any other areas are taken care of. You can trust us to get the job done right!
As you prepare to say hello to your new abode, entrust the daunting task of move in cleaning to our dedicated team. The skilled and attentive maids services of our residential cleaning services are ready to bring a touch of magic to your home. We understand that Moving can be a stressful experience, so allow us to alleviate your burden and make your home sparkle like never before. 
We at Modern Maids provide the best move-in cleaning services in Austin. Our experienced and professional staffs are background and reference checked, so you can trust that your home is in safe hands. We always go above and beyond to make sure our clients are satisfied with their experience. With us, you can be sure that we'll be reliable, efficient, and thorough every time. Plus, with great customer care and high ratings from other customers, you won't regret choosing Modern Maids for all of your move-in, house, or apartment cleaning needs.
Move-In Cleaning FAQS
Q: What is included in an Austin Move-In Cleaning?
A: We provide a comprehensive cleaning service that includes dusting, vacuuming, mopping, sanitizing, and polishing surfaces, as well as deep cleaning of bathrooms, kitchens, and all other areas of the home.
Q: How long does Move-In Cleaning take?
A: Move-In Cleaning usually takes 3-4 hours, depending on the size and condition of the property.
Q: What type of payment do you accept?
A: We accept cash, checks, and all major credit cards.
Q: Do you provide cleaning supplies and equipment?
A: Yes, we provide all the necessary supplies and equipment for the Move-In Cleaning.
Q: What if I'm not satisfied with the cleaning service?
A: We guarantee our work and are committed to providing a high-quality service. If you're not satisfied with the results, we will come back and re-clean the area at no additional cost.
Get Thorough Move-In Cleaning with Modern Maids Cleaning Service in Austin!
We know how exciting it is to move into a new home, but the daunting task of cleaning up before you do can be overwhelming. That's why we're here to help – Modern Maids in Austin offers thorough move-in cleaning services that will make sure your new place looks spotless and ready for you to move in.
Our team consists of skilled and motivated cleaners who are passionate about providing high-quality service. We use only the best equipment and professional-grade products to ensure that everything gets sanitized properly and thoroughly. Plus, our cleaners are familiar with inspecting every nook and cranny, so they know exactly where to focus their attention when it comes to ensuring a thorough Austin clean.
At Modern Maids, we understand that moving can be stressful, and we want to do whatever we can to make it easier for you. Our reliable and efficient to clean your home will give you one less thing to worry about, so you can get settled into your new home quickly and comfortably.
Get a Deep House Cleaning before Calling It Home
Moving into a new home is always an exciting experience. But before you can really settle in and feel comfortable, it's important to give your place a good deep clean. That way, you know that the dirt and dust from previous tenants won't be lurking behind every corner. It's worth taking the time to do this before unpacking all of your belongings so that you don't have to worry about cleaning around them later.
One great thing about move-in cleaning is that you can customize it to fit your specific needs. You might want to opt for more intensive services such as carpet shampooing or window washing if the previous tenants were particularly messy. Or, if they kept the property tidy, you may only need basic cleanings like vacuuming and mopping.
No matter what kind of move-in cleaning service, whether you need ongoing weekly cleaning or monthly cleaning you're looking for, Modern Maids Cleaning of Austin is at your disposal. 
Moving In? Don't Forget To Disinfect with Modern Maids Deep Cleaning Service
Moving into a new space is exciting, but it's easy to forget that cleaning is part of the process. It can be hard work and time-consuming, so why not let Modern Maids do all the heavy grime removal for you? Our team of experienced cleaners will get your new place sparkling in no time, giving you more time to focus on those unpacking boxes.
When it comes to giving your home a thorough cleaning before you say goodbye, our expert team move in cleaning services in the Austin area, we've got you covered. From dusting those hard-to-reach light fixtures to making sure every cranny and corner is spotless, we leave no cupboard unopened; no ceiling fan un-dusted. 
We use only the finest and most effective cleaning products and not harsh chemicals, to ensure you get dazzling results that is not just clean but also safe and delightful to the nose. For instance, imagine you've just moved into an apartment after months of searching for the perfect one. You'll want to make sure the surfaces are free from dust and dirt, and that the bathrooms and kitchen look their best before you start making it feel like home. 
Modern Maids has the expertise and knowledge to take care of these tasks quickly and efficiently. We specialize in move-in cleaning, so you can rest assured knowing that every nook and cranny will be taken care of.
Get Professional Move-In Cleaning  in Austin at Modern Maids
Let us take the hassle out of prepping your new home for move-in day. With our experienced, house cleaning professionals cleaners and great customer service, rely on us we make it easy to get the job done quickly and efficiently. 
Here's why you should choose Modern Maids:
We save you time – no more worrying about cleaning up when you have so much else to do

Our client-centered approach puts your needs first

Hassle-free booking – just pick a date & time that works for you

Quality assurance – all products used are non-toxic & safe

Complete satisfaction – we guarantee flawless results every time
Our move-in and move out cleaning in Austin, is the epitome of excellence, ensuring your departure from your current house or apartment is smooth and stress-free. 
We take pride in being the best maid service in town, and our team of skilled professionals moving in or moving out to a new house or apartment is dedicated to making your place sparkle like never before. Contact us today and let's get your place sparkling clean house before you embark on your new journey!
Top Move-In Cleaners in Austin
All Modern Maids professionals in Austin have been extensively vetted and background checked
to ensure they have not only the skills and experience necessary, but also an impeccable work ethic and a pleasant personality.
We can confidently say your technician will be:

Trained & experienced

Reference & background checked

Detailed & hardworking

Friendly & responsive

Highly rated by our clientele
Our maid services in Austin are widely praised
Extremely pleased with Maria. I would recommend her to my friends and family! We are busy new parents that don't have time to deep clean as we would like. Modern Maids has been a God send. They do such good work and take pride in what they do. I would highly recommend.
Natalie C.
Highly recommend
Modern Maids was able to perform a short notice clean for me because I did not have the time to clean up during the week like I thought I would and had a lot of family coming into town for the weekend. I came home from work and was so excited about how clean they left everything. This company went above and beyond to make sure my home was ready for when my family came into town.
Mary S.
Short notice clean
Modern Maids cleaned my home spotless and I could not be more pleased. I found Modern Maids to be extremely convenient and the people are trustworthy and honest. Great job!
Travis B
Extremely convenient
The absolute BEST in Dallas! We love Modern Maids so much! They are always so professional and they do the best job cleaning up all the dog hair in my apartment.
We're a firmly customer-centered company

Reclaim your time
By leaving the housework to us, you can focus on your hobbies and spend more time with your family.

Peace of mind
Our strict recruitment process is designed to hire only trustworthy professionals who have an eye for detail.

Emphasis on quality
Our experts will readily go out of their way to meet your high expectations and ensure your happiness.

Quick booking
It takes a minute or less to book your appointment via our state-of-the-art online scheduling form.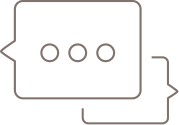 Seamless communication
Modern technology allows us to easily communicate with our clients and ensure their requirements are met.

No cash needed
Our payment system has been designed from the ground up with security and convenience in mind.
Frequently Asked Questions
How often should maids come?
As a rule of thumb, regular apartment and house cleaning services should be performed once a week or once every two weeks. That being said, more frequent visits may be required if your Austin household has a large number of occupants, or if it includes shedding pets or active children.
Is a move out cleaning worth it?
Absolutely. Booking a move out cleaning if you're a tenant is a great way to stay compliant with your tenancy agreement and prevent disagreements with your landlord. If you're the owner of the property in question, and you intend to lease or sell it after you leave, performing a move out cleaning in Austin ensures that your place will look its best when prospective buyers or renters see it.
How long does a move in clean take?
The duration of your move in cleaning service will depend on the size and current level of tidiness of your new place in Austin. If the previous tenants have left a mess, it's naturally going to take more time to straighten everything up than it would if the place was well-kept.
How much does a deep cleaning cost?
We take multiple factors into account when calculating our prices. These include the approximate square footage of your home, the number of bedrooms and bathrooms, whether you're a recurring client or you're booking a one-time deep house cleaning service, and so on. To request an accurate quote, get in touch with us and consult with our technicians directly.
Where can I book reliable maid services near me in Austin, TX & the region?
If you're in need of highly detailed and dependable standard, deep, move in, and move out house cleaning services near you, look no further than Modern Maids. We're a prominent company that operates throughout Texas, including in Downtown Austin, Shawn Lawn Historic District, Hancock, and Bryker Woods, as well as many of the neighboring cities. Contact us if you need: