---
What is a cleaning service and why you should hire one
So you have decided to hire a professional to help you clean your house, your business office or any other space that needs cleaning – that essentially covers what a cleaning service is. It is a business category that provides professional cleaning to clients on a one-time or recurring basis. There are many benefits to hiring one for your home:
You can get expert and efficient cleaning from trained professionals.
You may be a self-proclaimed expert when it comes to cleaning but you are still not professionally-trained. House cleaners are paid to do this job better than any of us, because cleaning companies equip them with extensive training to ensure that clients can enjoy the best quality of cleaning services to get their money's worth.
These cleaners also adhere to effective cleaning systems and techniques that allow them to clean faster and more efficiently. It is also easier for them to ensure that all areas are covered and not miss cleaning hard-to-reach or often-disregarded locations inside the home.
You can maximize their professional-grade cleaning products and cleaning equipment.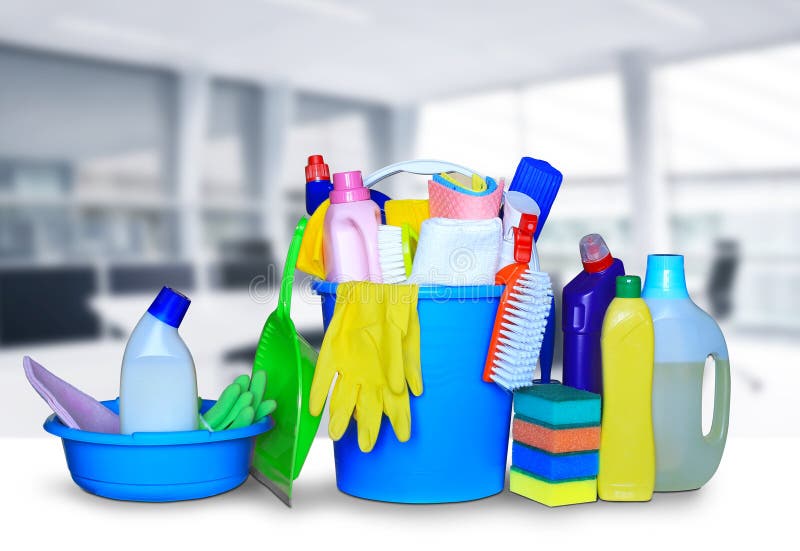 Aside from trained cleaners, cleaning services also use the best products and tools out there. Imagine your home benefiting from all the cleaning equipment that we cannot splurge on because the cleaning crew will definitely use them once we avail of their services, especially for deep cleaning needs.
It offers deep sanitation and disinfection.
Thorough sanitation and disinfection are also part of the packages that cleaning services offer. Nowadays, it is a must-have in every home since safety is a top priority with the viruses present that may harm our family and loved ones. Cleaning services have the necessary products to endure disinfection that can help put our minds at ease.
It saves your valuable time and energy.
Admit it, cleaning the house can take up an entire weekend of our time. Hiring a cleaner will allow us to spend what could have been hours (or days) of cleaning for other important tasks such as errands, work, or family and personal time.
What are the companies providing cleaning services to choose from
For those residing in Texas, we have listed down cleaning service to choose from now that we have established the value of hiring cleaning services for your home or office:
Modern Maids – This Dallas-based cleaning service company is the top cleaning company in the
area. They offer a variety of cleaning services for clients to consider – from regular to deep cleaning services, from scheduled and one-time cleaning to move on or move out options and even weekly or monthly services. Modern Maid always guarantees to provide their customers with professional cleaners equipped with the highest level of service and expertise, easily booked at your convenience.
You may check out Modern Maids website or download their app to try their services. Then, as the company promises, you may just sit back, relax, and wait for your house cleaners to arrive.
Contact Details: +1 469-430-8860
Address: 2500 McKinney Ave, Dallas, TX 75201, United States
Dallas Maids – Offering similar services, Dallas Maids ensures clients that their maid services
will exceed expectations. The company's priority is to provide assurance, safety and peace of mind to their customers as they recognize the challenges of letting a stranger clean your home. They guarantee that all their house cleaners pass through a background check and an in-person interview. You may visit their website for more information on the services they offer.
Contact Details: (469) 487-6669 / service@dallasmaids.com
Address: 2606 Manor Way, Dallas, TX 75235
Sparkly Maids – A well-recommended maid service, Sparkly Maid offers efficient and
convenient home cleaning services with transparent pricing. A locally-owned company, Sparkly Maids aims to provide the best domestic and commercial cleaning services that customers will sure to appreciate. It is their priority to go the extra mile for their clients through excellent customer service and cleaning standards. Check out their website for more information.
Contact Details: (214) 903-0014 / info@sparklymaids.com
Address: 4323 Dickason Ave Suite #19, Dallas, TX 75219
Molly Maid – One of the industry-leading cleaning companies, Molly Maid ensures its customers
the clean, orderly, and welcoming home that they dream of. The company provides professional maid services that can be customized based on each client's needs. If you are looking for help to free up your hands, Molly Maid will promises flexibility to your budget, schedule, and cleaning preferences. Know more about them at https://www.mollymaid.com/northwest-dallas-county/.
Contact Details: (214) 712-3836
Address: Northern Ellis Counties, 3440 South Polk Street, Dallas, TX 75224
Highland Park Housekeeping – Aside from providing luxury and excellent housekeeping
services, Highland Park Housekeeping also aims to help working moms by giving them job opportunities. The company aims to assure its clients that they get cleaning and housekeeping that is above and beyond the industry standards when they choose Highland Park Housekeeping. Check out https://highlandparkhousekeeping.com/ for more details!
Contact Details: (214) 334-7082
Address: 3130 Harvard Ave, Dallas, TX 75205
Two Maids and A Mop – Another cleaning service you can consider is Two Maids and A Mop.
More than its services, the company uniquely offers an effective feedback system that allows them to continuously improve their services to meet client satisfaction. Check out their website to book a service!
Contact Details: (214) 637-6237
Address: 1555 W Mockingbird Ln #206, Dallas, TX, 75235
Emily's Maids – The company's unique selling point is its personable and dependable home
cleaners. At Emily's Maids, clients can choose from weekly, biweekly, monthly, move in and move out, one-time and deep cleaning, emergency, and after-party cleaning services. Aside from providing a wide selection of services, they also strive to to give below-average pricing for its customers. Check them out at their website.
Contact Details: (214) 556-6243 / service@emilysmaids.com
Address: 8919 San Leandro Dr, Dallas, TX 75218
Walo Maids – At Walo Maids, customers can expect top-notch, reliable and consistent house,
apartment, and commercial/office cleaning services performed by well-trained maids. Walo Maids promises the highest quality service and efficiency. As an added guarantee, Walo Maids is a fully bonded and insured, with a dependable, uniformed, and experienced staff committed to excellence.Check them out here: http://walomaids.com/
Contact Details: (214) 390-3387 / info@walomaids.com
Address: 11333 N Central Expy #212, Dallas, TX 75243
Dallas Hood Cleaning – This cleaning company assures attention to detail and customer service
policies. Dallas Hood Cleaning is also the first and only company to offer great hood cleaning in Dallas, Texas. Dallas Hood Cleaning specializes in providing cleaning services tailored to restaurant owners who are in need of help to clean their space. Check https://dallastxhoodcleaning.com/ for more details!
Contact: (214) 903-4740 / info@dallastxhoodcleaning.com
Address: 2101 Cedar Springs Rd #7 Dallas TX 75201
Choosing the best cleaning company for your house cleaning needs
With a lot of options out there, it may be daunting to choose the best one for your home cleaning needs. To further guide you in selecting, below are some tips:
Consider your cleaning needs – check the list of services each option offers and choose the best one that suits what you are looking for.
Experience and Credibility – Do proper research and make sure that your cleaning service options are trusted names in the industry. Make sure they have enough years of experience under their belt so you can be assured that you are getting your money's worth.
Reviews and recommendations – Aside from visiting websites, check out reviews and recommendations from real users on social media pages and community pages
Budget and Cost – Choose options that are within budget while still putting importance to the quality of work and expertise.
Trial Phase – Try out 2 to 3 recommended cleaning services that provide what you need at your desired price point and compare which works out best before hiring them regularly.
Recommended: Modern Maids
For our top recommendation, you should try Modern Maids' services! Among the many choices within Dallas, Modern Maids stands out when it comes to exceptional cleaning and professional services. Aside from its convenient booking platforms and wide variety of cleaning services options, Modern Maids also carefully vets all its cleaners to ensure the safety and well-being of its customers. All cleaners also undergo extensive training to ensure efficiency and expertise when it comes to cleaning your homes.
More than all this, Modern Maids also uses green cleaning solutions whenever possible. You are sure that you get your money's worth with a company like Modern Maids!
---
---