---
Time is of the essence. As much as possible, you want to do the whole house cleaning at once so you can do other duties of equal importance. You may ask if it is possible to do everything in just one day? The answer is yes. It's doable. Here are tested methods that you can consider when cleaning your entire house in one day without questioning the quality of your work.
Start With These Free Cleaning Suggestions
No home is exempted from being cleaned. A clean house can inspire the clean and clear minds of the people who reside in it. And it's not overwhelming to schedule a day when you can have a thorough cleaning because our group has compartmentalized the steps so they will be easier to follow. First, here are essential things to remember above anything else. Then, you can consider these pointers and add them to your regular cleaning routine so you can make your home a haven of absolute cleanliness!
Top to Bottom
The best way is to always do your house cleaning from top to bottom. Dirt gravitates, and you will save time. Ample time. Let's say, clean first everything that you see from the ceiling down. Include chandeliers, bulbs, and any light fixtures up there (ceiling fans, picture frames, name it). Next, work your way to your walls by wiping them using a microfiber cloth. Prepare your cleaning supplies that will surely clean areas and high spaces that are hard to reach. You can use a duster with a telescoping handle to achieve this.
Declutter Before Cleaning
Box or declutter everything that no longer "spark joy." If you think that you will still use this soon, you can temporarily box them and decide what to do with them at another time. It's easier to clean without jumbles, and you'll be motivated to work more if you see clean surfaces. Remove clothes, toys (if you have kids), and other things that you don't use.
Clean Your Windows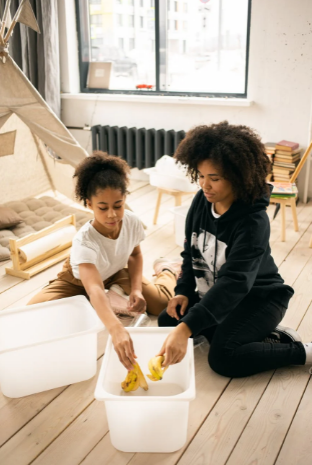 Don't avoid the task of cleaning windows, as this makes a lot of difference when streaks are fixed, and your house will look a lot better. Prepare two cloths with you, one damp cloth for wiping the glasses and the other for the finishing touches—the same rule: wipe dust and dirt from top to bottom. Leave the glass cleaner for a few minutes before scraping it with a squeegee. Ideally, it would be best if you clean your window from the outside first before moving inside.
You don't need to take down blinds or screens. You can vacuum them or brush them with soap and water. Put your curtains in the dryer and let it run for a bit while you clean the rod and rings (no need to wash and iron them).
Start with Dusting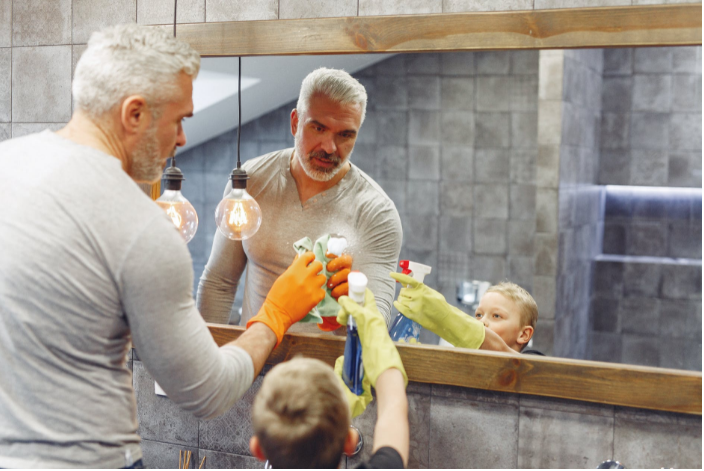 Dusting is such an important part of cleaning. Admit it; it is relieving to see hard surfaces clean and shiny when you enter a house. That is why you should never forget to remove all particles of dust during your one-time cleaning. Professional cleaners usually wear microfiber socks on their hand to clean surfaces easier, and you can do this too. Wipe off the dust from lampshades, appliances, decors, cabinets, and all the remaining furniture hard surfaces.
Deep Clean Your Floors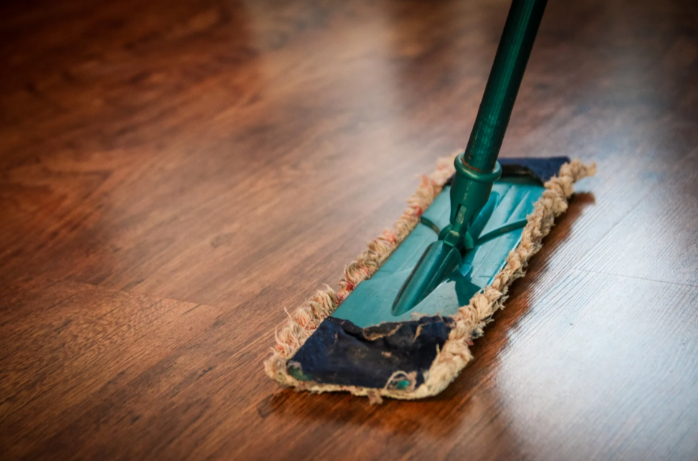 Move your bed and other furniture by using furniture slides so you can vacuum the corners and the baseboards. Ensure always to have a microfiber cloth or mop as this will save your life and give you more time cleaning other parts of your house. Next, spend some time vacuuming your carpet so you can remove all unwanted fibers. Home carpets are one of the dirtiest as they usually absorb all the dirt and the smell of your cooking. So don't forget to spend time while you clean the rest of the floor.
What is included in a deep house cleaning?
If you start early then, you can finish your cleaning schedule earlier too. But we suggest you maximize your time deep cleaning your entire home since you have the day to complete this. You don't want to reschedule the undone tasks on a different day. It also helps if you have written down a printed checklist to think less about what to do next. If it's your first time, you may spend more time. To give you an idea, here are the cleaning game plan by category:
Bathrooms (2 Hours)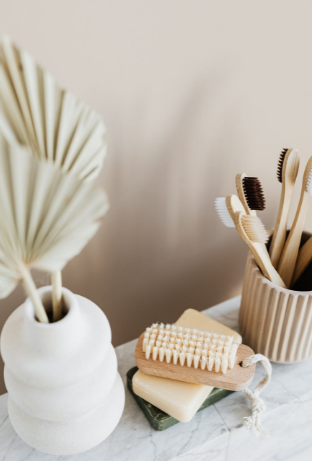 Organize toiletries, and once you have removed stains in their containers, you can put them in a box first to remove any cleaning obstruction.
Follow the same procedures in cleaning your bathroom window. Use microfiber clothing or a brush to wash and remove any window stains.
Polish your bathroom faucets and squirt bathroom cleaner to do the job better.
Clean the entire toilet, including its bottom and rear area. Brush toilet surfaces and use a disinfecting liquid to make sure that house cleaning follows sanitary steps.
Scrub and wipe your baseboard.
Transfer your properties from your cabinet drawers so you can clean the inside.
Change your shower curtain and its liner.
Pay attention to all light fixtures and the intricate top of your mirrors.
Mop your bathroom floors and empty all bins
Living room (1 Hour)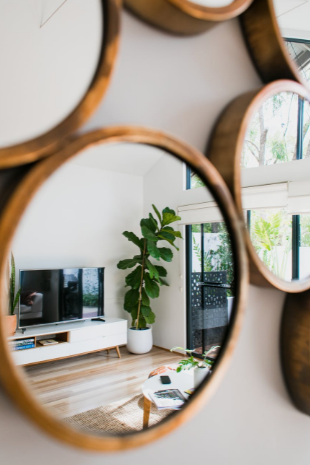 Allow the light in your house as this also highlights how either spotless or dirty your dusty it is.
Check out for trash before dusting.
Check if there is stuff that doesn't belong to your living room and put them back into its proper areas.
Dust and polish your furniture. You can take advantage of microfiber cloth is your best cleaning material in terms of dusting.
Wipe your doors, all knobs, as well as all your light switches.
This area is where we normally receive guests, so check for crumbs from food or any unwanted particles under your sofa cushions.
Spray with an air freshener or essential oil humidifier to maintain the room's clean feel and aromatic setting.
Cleaning services also make sure they take their vacuuming service seriously. And when you're cleaning the living room, you can find dirt everywhere. And don't just vacuum the floor but pay attention to your lightings like lampshades and ceiling fans, as they can easily illuminate dust, and you don't want anybody to see that.
Kitchen (1-2 Hours)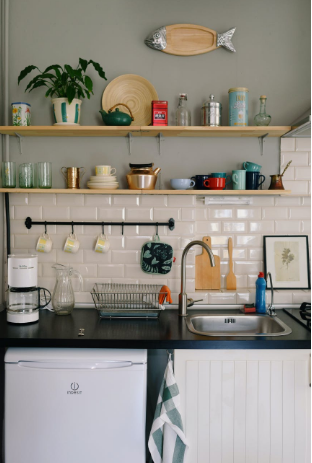 Take care first of the dishes to declutter the kitchen wares and everything in the sink. Go ahead and scrub the sink, too, then wipe to dry.
Use a microfiber cloth to clean your countertops and remove splatters that you see on the vent hood.
Check if there is anything misplaced in the kitchen that may belong in other areas of the house.
Dust and wipe all spills from your appliances like oven, microwave, toaster, coffee maker, and dishwasher. Don't also forget to clean your refrigerator and remove any smudges or stains seen on the exterior.
Remove leftovers and items that are no longer of any use that you still see inside your fridge.
Scrub and polish your kitchen sink and ensure there are no crevices and messy substances. Clean and wipe your faucet, too.
Polish your kitchen cabinets. You should not see any fingerprints. Check cabinet drawers if there is anything that needs to be thrown away.
Remove all used towels for washing.
You can use an over cleaner to clean your oven or DIY by mixing baking soda, lemon, or vinegar. Use this to scrub the interior of the oven. Do the same with your freezer and other appliances.
Remove all crumbs that you see in your kitchen organizers.
Don't forget the toe-kick part beneath kitchen cabinets. Sweep and remove all the dirt.
You can also do dusting on the light fixtures in your kitchen area.
Wash and wipe all condiment containers to ensure no spills and no odor lingers.
Remove all grime that you see inside your dishwasher.
Mop then vacuum your kitchen floor to ensure no pet dander is present and eliminate kitchen odor.
Bedrooms (2 Hours)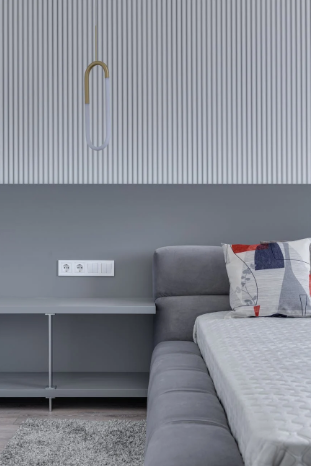 Gift your bedroom the grooming that it needs as often as you can. This is where you retire at night, and you need to make it as tiny as possible. Again, you can entertain the idea of hiring a cleaning service, and they can tell you the cost right away; let them do the work for you, or you can choose a day in your life to complete this cleaning schedule.
Any clean laundry that is still not put in your closets should be the first thing you settle when you begin cleaning your bedrooms. Removing them will eliminate the visible stuff lying around. Fold all your clothes or hand them as long as they are all put in the closet.
After putting all your clean clothes in place, pick all dirty clothes into an open bin.
Follow this by removing all the wastebaskets in your rooms.
You may know for sure that part of your weekly routine is changing your bedding. So remove your sheets as well as your pillowcase since your bedding can be fast to absorb dirt, too, even if you wash up before bed every night.
Clean and clear all that you see on your room surfaces.
Your curtains need dusting, and so do your light fixtures. Use a feather duster as this is great in absorbing all the dust particles you don't want in your bedroom.
Check for window panes, and always aim for spotless mirrors! Yup, this is the day when you clean
them, too. https://www.pexels.com/photo/part-of-cozy-bedroom-in-apartment-5425123/
Sweep or vacuum your bedroom floor, and don't forget the areas under your bed.
Change your bedding to freshly washed comforters, bedsheets, etc.
Home Office (.5 Hour)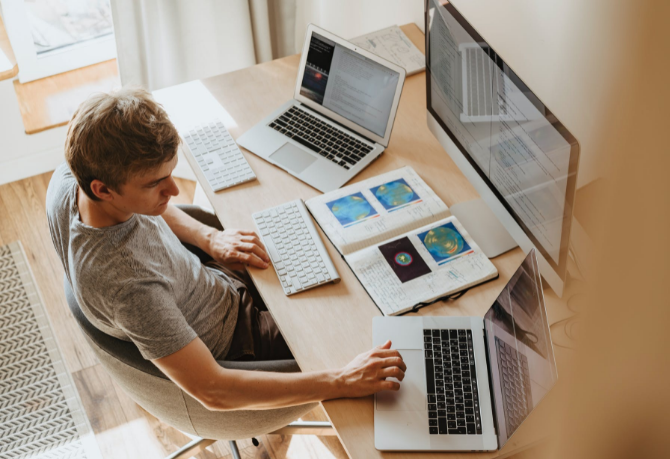 Not everyone has a home office, but most of you are now stationed at home since the pandemic. Some have built their home office, and others have improvised recently, and we have some suggestions to clean it:
Like what we have suggested, begin by decluttering anything that is not relevant to the home office our if there misplaced stuff, place them back to where it should belong.
Wipe all that you frequently use, such as the telephone, your personal computer.
Dust your light fixtures, bookshelves, cabinets, swivel chair, and other furniture in your home office.
Don't also forget to clean your office windows and blinds.
Outdoor Area (1.5 Hours)
If you want to hire a maid service, they will include cleaning the rest of the parts of your house. These are your laundry area, guest rooms, patio, garden, and possibly your garage area, too. The most important thing to do is to sanitize your house, especially where you always stay.
What Are You Waiting For? Spring Clean Your House Today!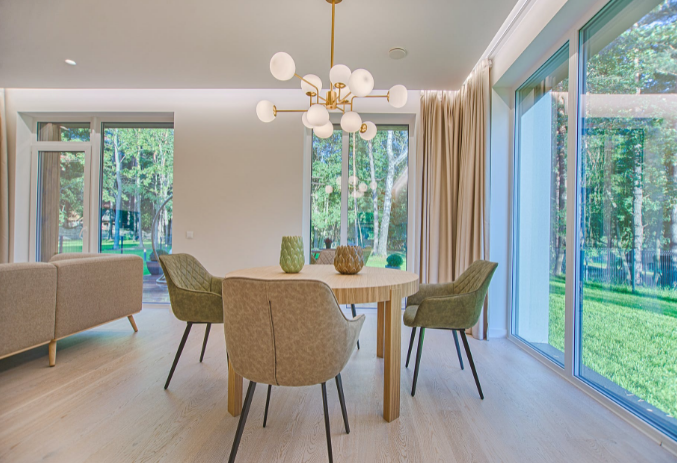 Protect yourself and your loved ones from any unwanted diseases you can get from not cleaning your place. And if you can't set aside time to make this happen, never feel guilty. There are effective cleaning services in your area that can do the work for you. Call them and open your door to the idea of professional cleanings and end up a satisfied customer!
---
---