Best House Cleaning & Maid Service in San Antonio
Select the number of bedrooms & bathrooms, see your price, and schedule a housecleaning in 60 seconds!
Our work speaks for itself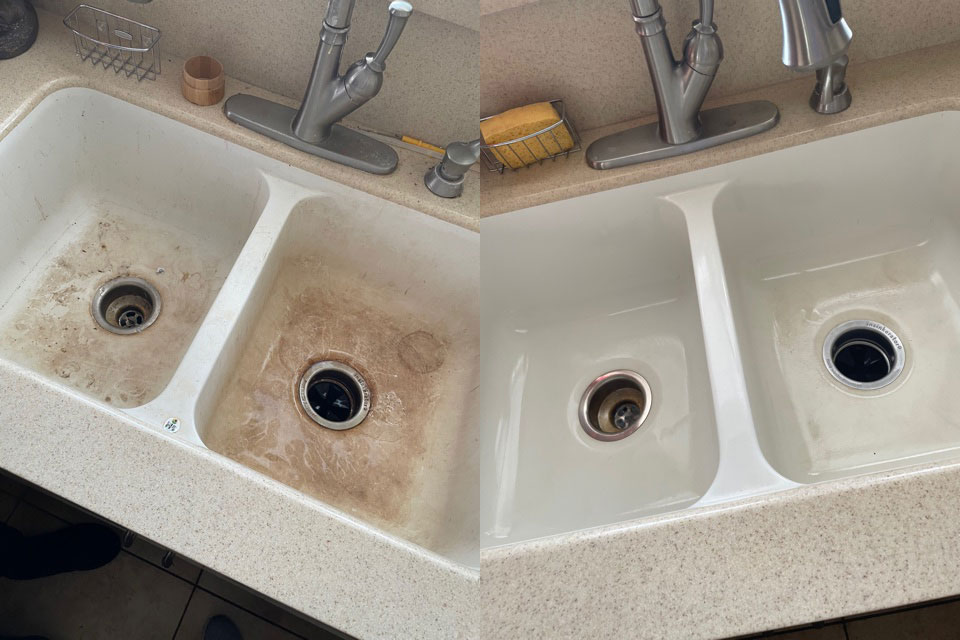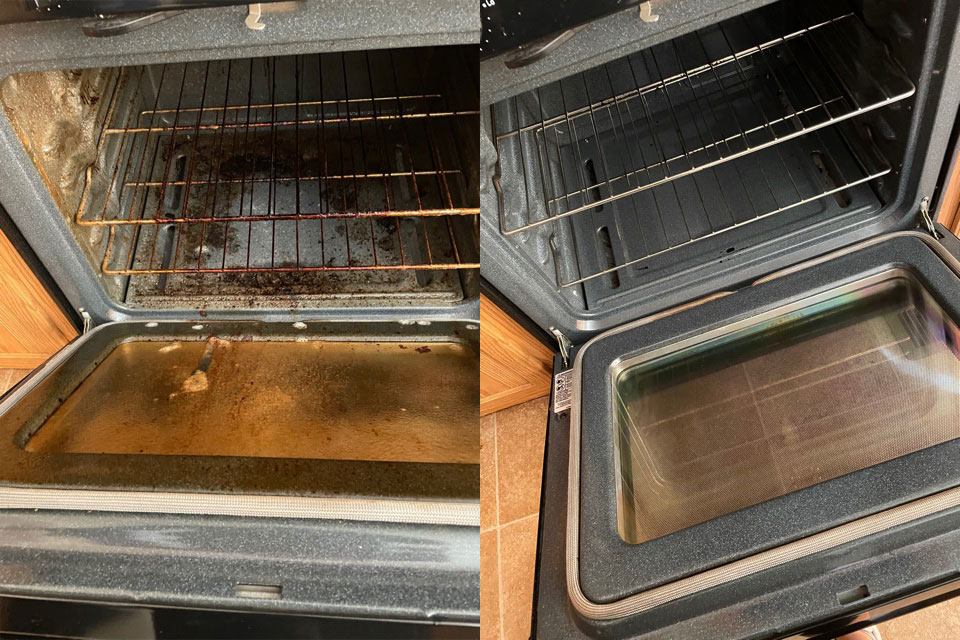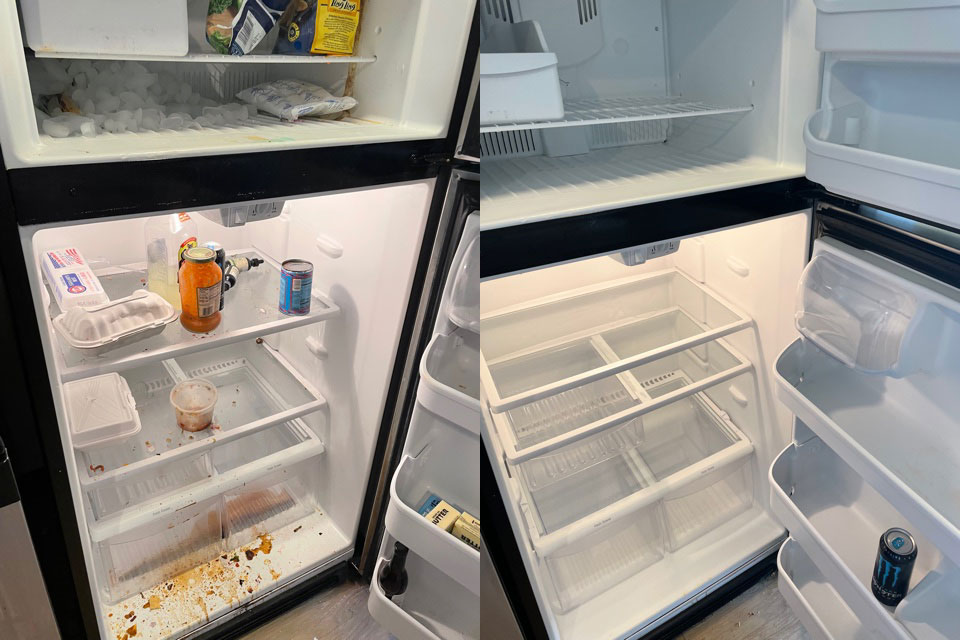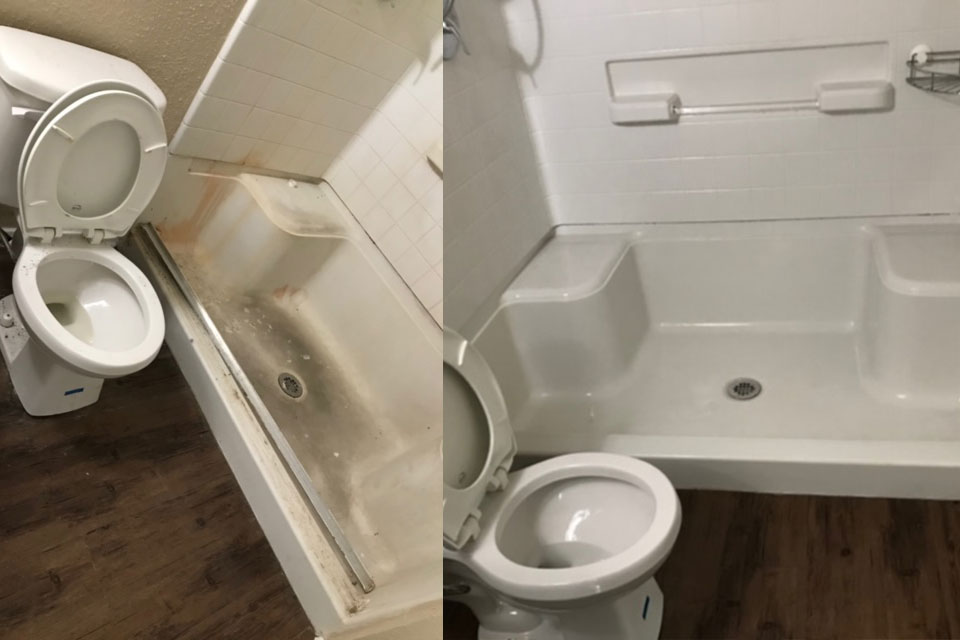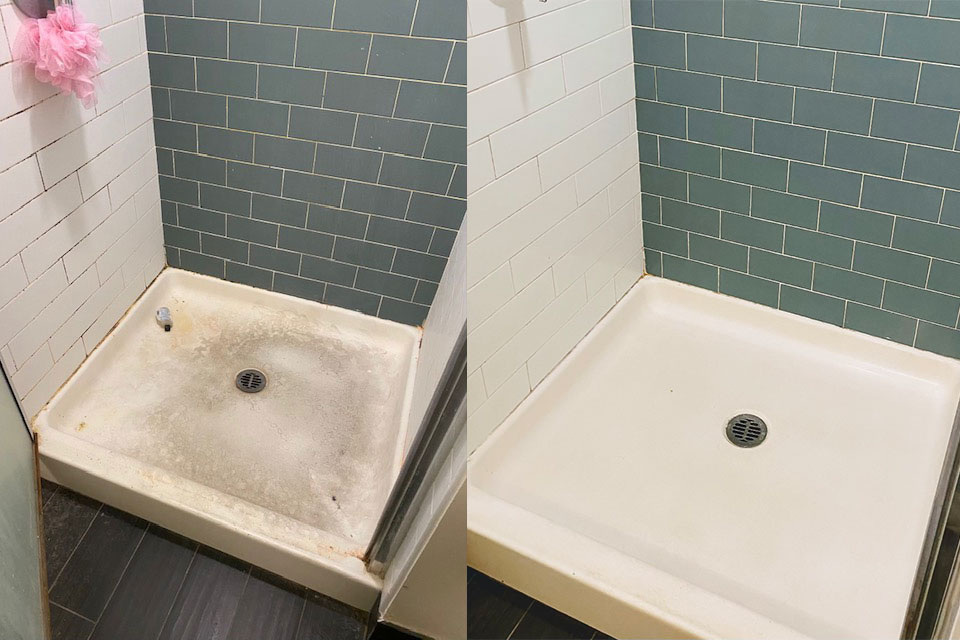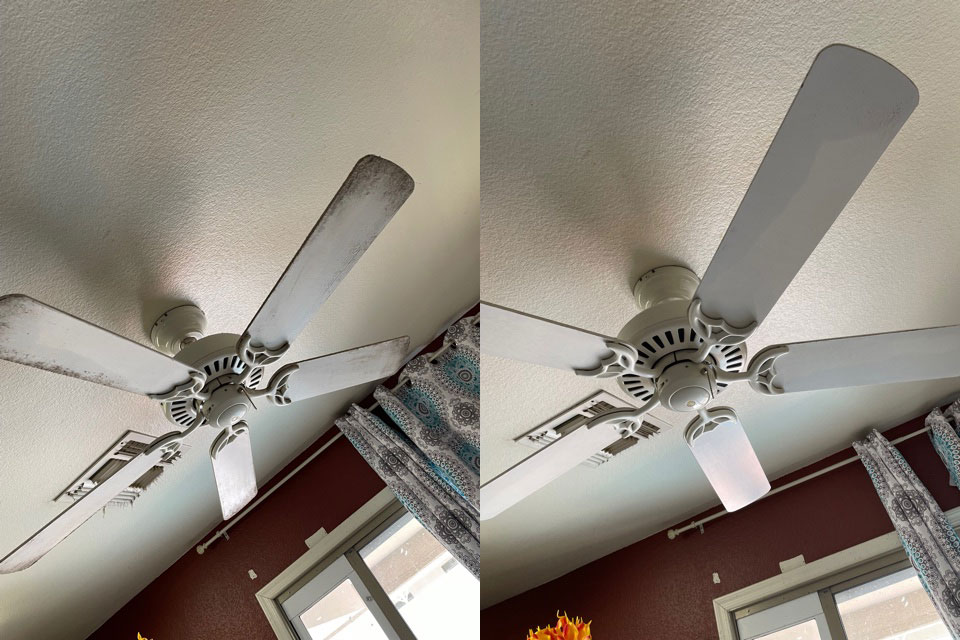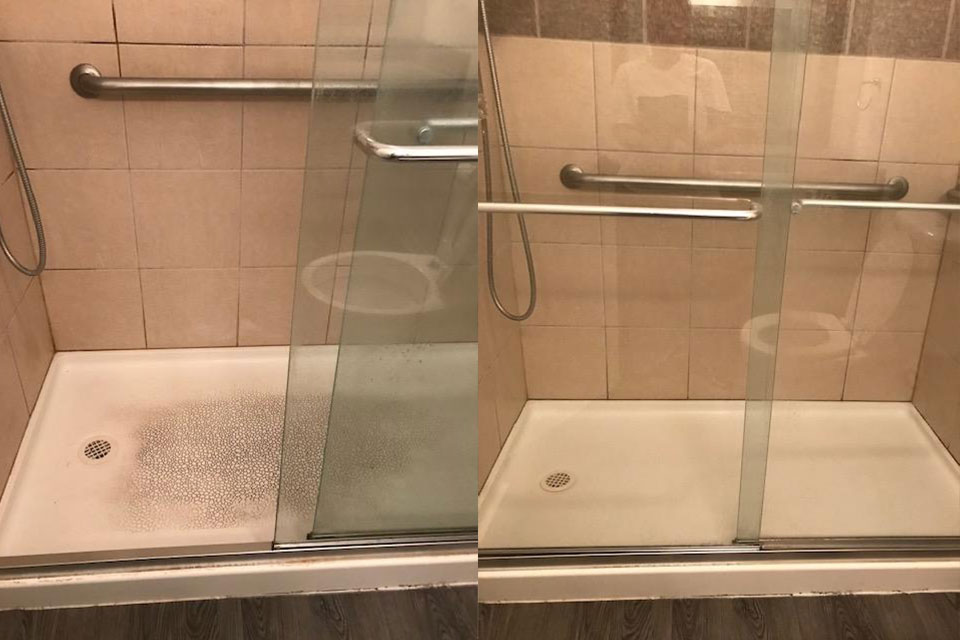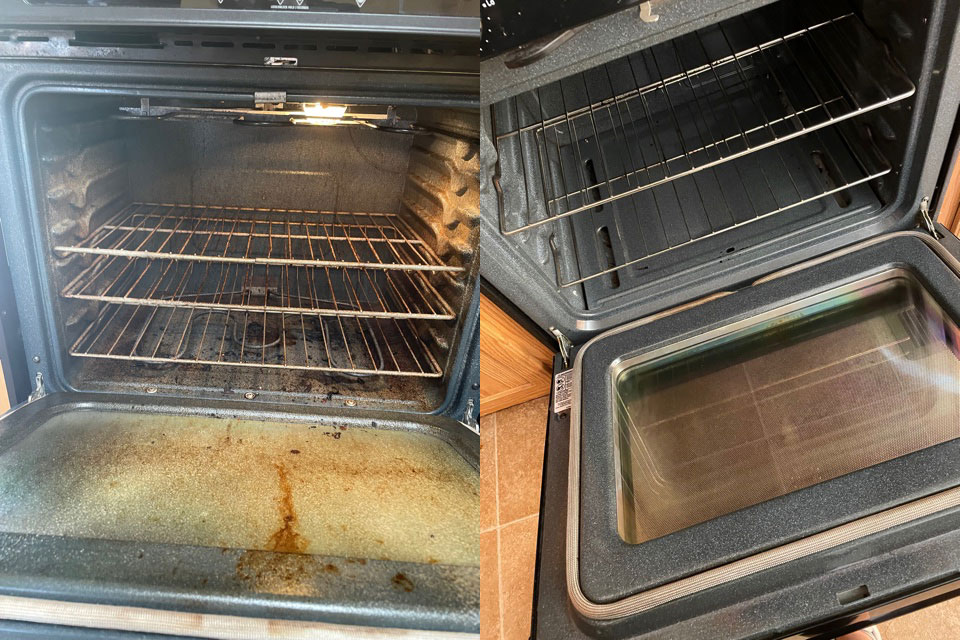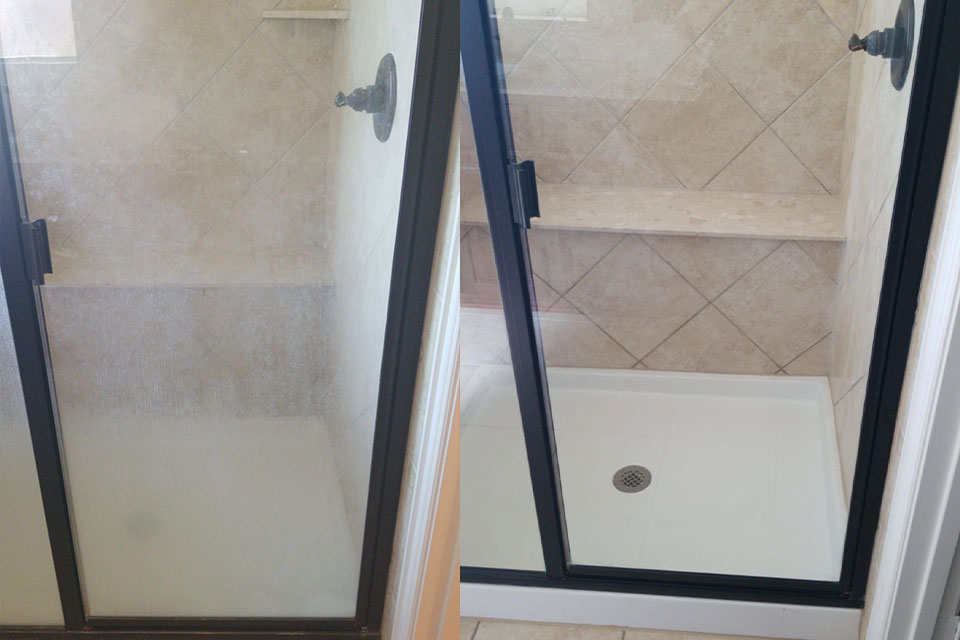 Enjoy total convenience with San Antonio's top maid service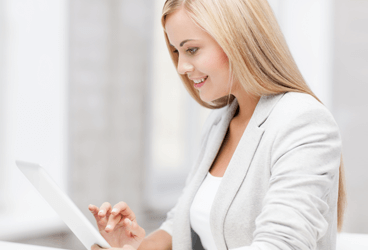 BOOK ONLINE
Select the date and time you'd like your professional to show up.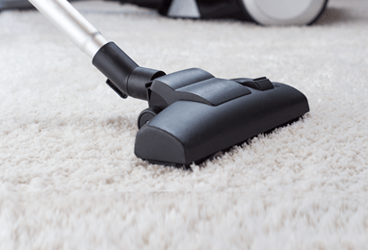 CLEANING DAY
A pro in house cleaning comes over and cleans your place.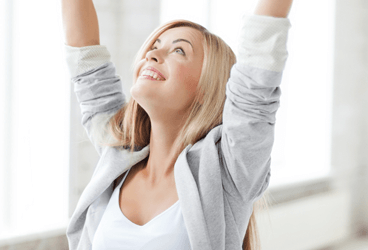 Relax
Sit back and relax. Enjoy your sparkling home!
San Antonio Cleaning Service
We're Modern Maids Cleaning of San Antonio, a top-notch custom cleaning team in the heart of Texas. We've been serving both residential and commercial clients in the San Antonio area for years, honing our skills and refining our techniques to provide the best possible service.
Our team is made up of seasoned cleaning professionals who understand how important cleanliness is – not just for appearances' sake but also for health and happiness. Leveraging advanced equipment and tried-and-true practices, we provide you with the best professional and thorough cleaning service every time.
Our trusted cleaning company's dedication extends beyond just providing excellent cleaning services. We're deeply committed to maintaining an eco-friendly operation, using green products whe never possible without compromising on quality or efficacy.
Throughout this section, we'll dive deeper into what sets us apart as a leading house cleaning service in San Antonio—our values, our team, our methods, our packages—and why so many locals entrust their homes and businesses to us.
Modern Maids Cleaning: Mission and Values
At our locally owned and operated San Antonio cleaning service, we're driven by a mission to deliver top-notch cleanliness with a personal touch, upholding values of integrity, reliability, and exceptional customer care.
We believe in the power of a clean environment; it fosters productivity and well-being for everyone involved. Our commitment is to provide not just an ordinary cleaning service but an experience that exceeds your expectations.
We operate under ethical business operations, ensuring transparency and fairness in all our dealings. We are licensed and insured. We understand that each space has its unique set of challenges when it comes to cleaning. Therefore, we employ advanced techniques and high-quality equipment tailored to meet these specific needs.
From state-of-the-art steam cleaners for deep carpet cleansing to eco-friendly products safe for children and pets, we've got you covered. Thorough training of our staff ensures appropriate use of these tools while maintaining the utmost respect for your property.
Corporate responsibility initiatives are integral to our business model as well. As part of the vibrant San Antonio community, we feel compelled to give back. In addition to providing employment opportunities locally, we prioritize environmentally sustainable practices in our operations – from minimizing waste during jobs to using biodegradable or recyclable materials whenever possible.
It's not just about keeping spaces clean; it's about caring for our planet too. Our approach towards excellence in service goes beyond mere promises on paper; it's ingrained in how we conduct ourselves daily – from answering your queries promptly to leaving no stone unturned (or rather no corner uncleaned) during our operations at your premises.
With this commitment serving as an unwavering beacon guiding us forward, allow us next time you visit us online or offline – let us introduce you more closely with those who make all this magic happen: our skilled team members who're passionate about their craft!
Meet Our Skilled Cleaning Team
You'll be absolutely impressed with our highly skilled team. Each member is meticulously trained to transform your space into a spotless haven. Our Team Training regime is not only about understanding the science behind dirt and grime, but also learning effective strategies to eradicate them efficiently. We've chosen every employee for their dedication, attention to detail, and commitment to providing exceptional services. From mastering traditional cleaning techniques to handling state-of-the-art equipment, our team has it all covered.
Let's delve deeper into our Employee Profiles:
Senior Cleaning Technicians: These are veterans in the field of sanitation who bring years of experience to the table. They have honed their skills extensively in both residential and commercial settings.
Specialized Equipment Operators: This subset of senior technicians are adept at operating advanced cleaning machinery like high-powered vacuum cleaners, steam cleaners, and more.
Team Leaders: They ensure that every job is executed smoothly while maintaining optimum levels of cleanliness.
Junior Cleaning Technicians: Fresh faces with a keen interest in cleanliness and orderliness form this group. They bring innovative ideas backed by cutting-edge technology knowledge.
Home Care Specialists: These individuals specialize in making homes sparkle from top-to-bottom using eco-friendly products.
As one of San Antonio's leading cleaning services, we understand how important trust is when you invite us into your home or office. That's why we make sure everyone on our team goes through an extensive background check before they wear our uniform. We always aim for consistency so that you can enjoy peace of mind knowing that you're dealing with professionals who respect your space as much as you do.
Our capable team ensures a thorough clean up leaving no corner untouched or unnoticed – all while using environmentally friendly products for your safety and comfort. And isn't that what really matters? A sparkling clean space brought back to life by trusted hands!
So now let's look forward towards creating beautiful spaces together starting from the heart of where it matters most: Your home! Let's explore more about our residential cleaning packages next.
Residential Cleaning Services
Stepping into a spotlessly clean home after a long day's work feels like slipping into your favorite pair of blue jeans – comfortable, familiar, and oh-so-relaxing! Our best house cleaning services are designed to bring back that feeling to your living areas every single day.
We offer flexible cleaning solutions tailored to fit the unique needs of homeowners, whether it's a deep cleaning for the entire house that reaches those hard-to-clean areas or regular house cleaning for high-traffic areas. With us on board, rest assured you're getting top-notch service from professionals who are trained in advanced cleaning techniques and use state-of-the-art equipment.
Understanding the cleaning benefits our house cleaners in San Antonio bring is essential. Not only does our service leave your living space sparkling clean, but it also frees up time for you to focus on what truly matters – be it spending quality time with family or pursuing personal hobbies. Additionally, we're keen on making sure your environment is not just visually pleasing but health-friendly too.
That's why we utilize eco-friendly products that effectively eliminate dirt and bacteria without leaving harmful residues. Speaking about health implications, the way we clean your home goes beyond aesthetics; it directly impacts well-being too. A dusty environment can trigger allergies and respiratory issues while an untidy kitchen can become a breeding ground for harmful bacteria leading to foodborne illnesses.
Our thorough San Antonio home cleaning process eliminates these risks by focusing not just on visible dirt but also lurking germs and allergens in hidden corners or air ducts. Our house cleaners go above and beyond standard cleaning procedures because we understand that a healthy home equates to happy residents.
As we've explored the benefits of our home cleaning services in creating a healthy home environment, let's now examine how this expertise extends beyond households. For those running businesses in San Antonio area who want their premises gleaming as immaculately as their homes do; stay tuned as we delve deeper into our commercial cleaning offerings next!
Professional Maid Services
Walking into a pristine home maintained by a professional maid service is like sinking into a plush, well-loved armchair – it's comforting, inviting, and oh-so-satisfying! Our suite of maid services is designed to recreate this feeling in your living spaces every single day.
We provide adaptable maid service solutions designed to meet the distinct needs of San Antonio homes, whether it's a comprehensive cleaning that tackles those hard-to-reach spots or routine maid service for frequently used areas. With our team, you can be confident that you're receiving first-rate service from professionals who are skilled in advanced cleaning methods and utilize cutting-edge equipment.
Recognizing the benefits our maids in San Antonio provide is crucial. Our service not only leaves your home gleaming, but it also liberates your time to concentrate on what truly matters – whether that's enjoying precious moments with family or engaging in personal interests. Moreover, we're committed to ensuring your environment is not just aesthetically pleasing but also conducive to good health.
That's why we use eco-friendly products that effectively eradicate dirt and bacteria without leaving behind harmful residues. Speaking of health implications, our approach to cleaning your home goes beyond mere appearances; it directly influences well-being too. A dusty environment can provoke allergies and respiratory problems, while a messy kitchen can become a hotbed for harmful bacteria leading to foodborne diseases.
Our meticulous cleaning process mitigates these risks by targeting not just visible dirt but also hidden germs and allergens in concealed corners or air vents. Our maids go the extra mile beyond standard cleaning protocols because we understand that a healthy home equals happy inhabitants.
Having discussed the advantages of our maid services in fostering a healthy home environment, let's now explore how this expertise extends beyond residential settings. For those operating businesses in the San Antonio area who desire their premises to shine as brightly as their homes do; stay tuned as we delve deeper into our move out cleaning offerings next!
Move Out Cleaning Services
Stepping into a freshly cleaned space after a hectic move can feel like a breath of fresh air – it's refreshing, reassuring, and oh-so-relieving! Our array of move out cleaning services are designed to bring this sense of relief and satisfaction to your moving experience.
We offer adaptable move out cleaning solutions designed to meet the unique needs of San Antonio homes, whether it's a comprehensive cleaning to ensure you get your deposit back or a detailed cleaning of your new home before you move in. With our team, you can be confident that you're receiving top-tier service from professionals who are skilled in advanced cleaning methods and use state-of-the-art equipment.
Understanding the benefits our move out cleaners in San Antonio provide is crucial. Our service not only leaves your old or new home spotless, but it also frees up your time to focus on the many other aspects of moving – be it coordinating with movers, setting up utilities, or unpacking in your new home. Moreover, we're committed to ensuring your environment is not just visually pleasing but also health-friendly.
That's why we use eco-friendly products that effectively eliminate dirt and bacteria without leaving behind harmful residues. Speaking of health implications, our approach to cleaning your home goes beyond mere appearances; it directly influences well-being too. A dusty environment can provoke allergies and respiratory problems, while a messy kitchen can become a hotbed for harmful bacteria leading to foodborne diseases.
Our thorough cleaning process mitigates these risks by targeting not just visible dirt but also hidden germs and allergens in concealed corners or air vents. Our move out cleaners go the extra mile beyond standard cleaning protocols because we understand that a clean home equals a happy move.
Having discussed the advantages of our move out cleaning services in facilitating a smooth and stress-free move, let's now explore how this expertise extends beyond residential settings. For those managing rental properties or real estate agencies in the San Antonio area who want their properties to shine for potential tenants or buyers; stay tuned as we delve deeper into our commercial cleaning offerings next!
Commercial Cleaning Services
Our commercial cleaning packages aren't just comprehensive; they're designed to meet the diverse needs of businesses big and small in San Antonio. We understand that each business has unique requirements when it comes to maintaining a clean and healthy work environment. That's why our packages include everything from general office cleaning to specialized services like carpet shampooing, hard floor care, window washing, and high dusting. We even offer customized plans tailored specifically to your company's cleaning needs.
One of the key Package Benefits that sets us apart is our commitment to Cleaning Efficiency. Our teams are equipped with state-of-the-art tools and machinery that enable them to carry out their tasks swiftly without compromising on quality. For instance, our high-powered vacuum cleaners can quickly pick up dust particles from carpets while ensuring minimum noise disruption in a working environment. Even better? Our use of eco-friendly products helps reduce environmental impact while still delivering excellent results – contributing towards a green office space that you can be proud of.
As providers of top-notch commercial cleaning services in San Antonio, we don't just focus on surface-level cleanliness but also emphasize on hygiene standards. We're familiar with all local health codes and ensure compliance at all times during service delivery. This includes proper sanitization practices, especially crucial in communal areas like kitchens and restrooms where bacteria can easily proliferate if not adequately handled.
We believe these robust offerings make us an ideal partner for any business seeking professional cleaning assistance in San Antonio. Moving forward into the subsequent section about 'our cleaning methodology', we're excited to share more about how our approach combines proven techniques with cutting-edge technology for unparalleled results – helping your business maintain not just a clean but also a safe workspace for employees and customers alike.
Modern Maids Cleaning Methodology
Let's dive deeper into the details of our cutting-edge approach to commercial cleaning, a methodology that blends time-tested techniques with advanced technology for maximum efficiency and effectiveness. As a leading San Antonio cleaning service, we understand the unique challenges and needs of businesses in this area.
Our team is equipped with specialized equipment and utilizes proven cleaning techniques that not only eliminate surface dirt but also target hidden contaminants, providing an all-round clean environment. Our methodology's effectiveness lies in its holistic approach. We don't just clean; we sanitize and disinfect every corner using eco-friendly solutions approved by sanitation experts.
This means while we're hard at work scrubbing away grime, your employees can carry on their daily tasks without fear of harsh chemical exposure or residual odors. Additionally, we incorporate state-of-the-art technologies like electrostatic sprayers which evenly distribute disinfectants onto surfaces for a thorough deep-clean.
We also offer after-hours services to minimize disruption during your business operations. Our cleaners are trained to work efficiently without compromising detail-oriented cleaning protocols. We have adopted a color-coded system for our cleaning tools to prevent cross-contamination between different areas of your establishment – yet another testament to our meticulous attention to detail.
A key aspect that sets us apart from other San Antonio-based services is our commitment to adaptability and customization according to client requirements. Stay tuned as next up we delve into how we tailor-make plans that best suit your specific business needs with our customizable cleaning options.
Customizable Cleaning Solutions
You'll find that we're not a one-size-fits-all kind of company when it comes to our cleaning packages. We understand that every space has unique needs and challenges, which is why we offer customizable cleaning services tailored to your specific requirements.
Whether you need residential or commercial cleaning, rest assured that our team of professionals will apply the most effective cleaning techniques, carefully chosen for your particular situation. More than just doing routine tasks, we go above and beyond by addressing spots often overlooked by others.
Our approach includes a wide range of options designed to cater to different scenarios:
Residential Cleaning: From apartments to large homes, we ensure every corner is spick-and-span. This includes dusting furniture, vacuuming carpets, mopping floors, sanitizing kitchens and bathrooms – all while respecting your personal space.
Maid Service: Our maid service in San Antonio offers friendly and professional cleaning assistance to keep your home sparkling clean and tidy without you having to worry about it.
Move Out Cleaning: Our move-out cleaning service in San Antonio ensures that your home or apartment is super clean and ready for the next people to move in.
Deep Cleaning: Our dedicated deep cleaning service in San Antonio is designed to give your home a meticulous and detailed cleaning treatment.
Commercial Cleaning: We service offices, retail stores, restaurants among other business establishments in San Antonio. Our team employs state-of-the-art equipment together with proven cleaning techniques to deliver an inviting atmosphere for both employees and customers.
Specialized Services: For those requiring more than the usual clean-up such as post-construction cleaning or move-in/move-out assistance, our crew is trained to handle these demanding tasks ensuring every nook and cranny is spotless.
We take pride in what we do because we know how important cleanliness is in creating comfortable living spaces or productive work environments. It's about providing a fresh start each day for everyone who walks into the area we've cleaned. And with our schedule flexibility – be it daily cleanings or less frequent appointments – you can count on us at any time that suits you best without disrupting your regular activities.
The satisfaction of our clients remains paramount in every job we undertake. To verify this claim further though, there's nothing more persuasive than hearing from those who have experienced firsthand the quality of our service. As such, let's hear some words from them directly in the next section: 'client testimonials and reviews'.
Client Testimonials and Reviews
Isn't it refreshing to hear from others who've already experienced a service you're considering? What could be more reassuring than real feedback from satisfied customers? We value our client's opinions and their suggestions because we understand the Feedback Importance.
It isn't just about glowing praises; it's also about using constructive criticism to improve our services. Every comment, every review has a significant impact on how we shape our maid service solutions. From tailoring techniques based on specific needs to choosing the right equipment, your reviews guide us in making necessary adjustments.
Our clients' testimonials are proof of the dedication and hard work that goes into each of our cleaning projects in San Antonio. The positive responses endorse not only the quality of cleaning but also reflect our commitment towards punctuality, professionalism, and customer satisfaction.
One look at the reviews will show you how efficiently we handle even challenging tasks—be it tackling persistent stains or deep-cleaning large commercial spaces. But don't merely take our word for it. We invite potential clients to browse through these reviews themselves before deciding on a cleaning service.
When looking for cleaning services through each testimonial carefully; assess whether these experiences align with what you're looking for in a San Antonio-based cleaning service provider. Do they mention their expertise in dealing with specific types of surfaces or materials? Have they mentioned their efficiency in completing tasks within set deadlines? These details matter when choosing a house cleaning in San Antonio that fits perfectly with your needs.
While all this feedback is incredibly valuable, there's another crucial factor we pay close attention to—our environmental footprint. Based on several client reviews highlighting environmental concerns, we've made substantial efforts towards incorporating eco-friendly practices into our operations.
So as we move forward together, not only can you expect top-quality sanitation solutions from us but also an assurance that these solutions are environmentally responsible—a perfect blend of cleanliness and responsibility!
Eco-Friendly Cleaning Practices
We're deeply committed to reducing our environmental impact through the adoption of eco-friendly cleaning products. Throughout the San Antonio region, we understand that green is not just a color – it's a way of life. That's why we've made it our mission to provide top-notch cleaning services that don't compromise the health of our planet or the safety of your home and business premises. We believe that sustainable techniques and green products are vital components in achieving this goal.
Our approach to eco-friendly cleaning covers three main areas:
Use of Green Products: We use environmentally friendly and non-toxic cleaning supplies that are safe for you, your family, pets, and employees. These products are biodegradable and free from harmful chemicals, ensuring a meticulous clean without damaging surfaces or releasing pollutants into your indoor atmosphere.
Sustainable Techniques: Our team is well-trained in adopting sustainable methods during their service delivery. From using microfiber cloths that can be washed and reused instead of disposable wipes to choosing energy-efficient equipment, every decision contributes to reducing waste.
Responsible Disposal: After completing the job, we ensure all waste generated is disposed off responsibly by recycling as much as possible and minimizing landfill contributions.
In addition to these measures, we continuously stay on top with new advancements in green technology within the cleaning industry. This allows us to enhance our services continually while maintaining an unwavering commitment towards preserving the environment.
When clients hire us to clean their homes in San Antonio, they're not only opting for superior cleanliness but also contributing towards making earth a healthier place.
So if environmental sustainability matters to you as much as it does to us—and if you're interested in high-quality sanitation—contact us today for more details about how we can tailor our eco-friendly services according to your specific needs. Stay tuned too for more information about booking procedures and pricing options that guarantee affordability alongside stellar service quality!
Booking and Pricing Information
Booking with our San Antonio cleaning service is straightforward, with value-for-money pricing options. Our user-friendly online platform allows you to select services, schedule, and pay securely.
We offer various competitively priced cleaning packages, from basic to comprehensive deep cleanings. We regularly provide discounts for both new and loyal customers, available when booking online or by phone. Check our promotions page for savings opportunities!
Our customer-friendly cancellation policy requires only a 24-hour notice before the scheduled service time. We ensure no hidden costs in our services – the price you see is what you pay! We aim for transparency and smoothness in all aspects of your experience with us, from booking to job completion.
Now that we've covered booking, pricing, and policies, let's discuss how to reach us during office hours.
Contact Information and Office Hours
Contacting us is straightforward and convenient, ensuring you always feel supported. We prioritize clear, timely communication for your home or office cleaning needs and offer round-the-clock contact options.
Phone Support: Get in touch with us directly during business hours (8am-5pm, Monday-Friday). Our knowledgeable customer service team can handle any cleaning-related queries or issues.
Email Support: Available 24/7 for those preferring written communication. Expect detailed responses about our San Antonio cleaning services within hours.
After Hours Support: We provide a dedicated hotline for emergencies outside regular office hours.
We're committed to being responsive and accessible, providing excellent customer experience beyond just cleaning services in San Antonio. We value effective communication and servicing our clients' needs at all times.
So, whether you're facing a late-night cleaning emergency or need advice on maintaining your freshly cleaned upholstery, remember that contacting us is not only easy but also reassuring, knowing a professional, reliable team is ready to assist at any hour. Get your free estimate today!
Your trusted maid service near you
We know inviting someone into your home is a big deal. All members of our staff are carefully vetted so we can choose the right person to care for your home.
We guarantee your technician will always be:

Experienced & professional

Background & reference checked

Happy cleaners

Friendly office

Highly rated by our other customers
THE HIGHEST STANDARDS. THE HAPPIEST CUSTOMERS
Extremely pleased with Maria. I would recommend her to my friends and family! We are busy new parents that don't have time to deep clean as we would like. Modern Maids has been a God send. They do such good work and take pride in what they do. I would highly recommend.
Natalie C.
Highly recommend
Modern Maids was able to perform a short notice clean for me because I did not have the time to clean up during the week like I thought I would and had a lot of family coming into town for the weekend. I came home from work and was so excited about how clean they left everything. This company went above and beyond to make sure my home was ready for when my family came into town.
Mary S.
Short notice clean
Modern Maids cleaned my home spotless and I could not be more pleased. I found Modern Maids to be extremely convenient and the people are trustworthy and honest. Great job!
Travis B
Extremely convenient
The absolute BEST in Dallas! We love Modern Maids so much! They are always so professional and they do the best job cleaning up all the dog hair in my apartment.
YOUR SECURITY AND SATISFACTION ARE OUR PRIORITY

SAVES YOU TIME
Modern Maids of San Antonio helps you live smarter, giving you time to focus on what's most important.

SAFETY FIRST
We rigorously vet all of our employees, who undergo identity checks as well as in-person interviews.

ONLY THE BEST QUALITY
Our skilled professionals go above and beyond on every job.

EASY TO GET HELP
Select your ZIP code, number of bedrooms and bathrooms, date and relax while we take care of your home.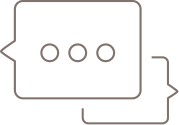 SEAMLESS COMMUNICATION
Online communication makes it easy for you to stay in touch with your technician.

CASH-FREE PAYMENT
Pay securely online only when the service is complete.
Frequently Asked Questions
How often should regular apartment cleaning be done?
Regular apartment cleaning in San Antonio TX should ideally be done once a week. This ensures your living space remains hygienic and pleasant. However, the frequency can vary depending on your lifestyle, the size of your apartment, and the number of occupants.
What's the difference between a deep cleaning and regular cleaning?
Regular cleaning involves routine tasks like sweeping, mopping, and dusting, typically performed on a weekly basis to maintain cleanliness in your San Antonio TX home. Deep cleaning, on the other hand, is more thorough and includes tasks like scrubbing the grout, cleaning behind appliances, and washing windows. It's recommended to have a deep cleaning every 6 months or so.
How do I prepare my house for cleaning services?
To prepare your house for cleaning services in San Antonio TX, you should first declutter your space. Remove any items that may hinder the cleaning process. It's also helpful to provide clear instructions about any specific tasks you want the cleaning service to focus on. Here's a few things you should do to enable your San Antonio cleaning service to do their work properly. This includes:
Take any pets that may get agitated by a stranger's presence elsewhere, or limit them to a separate area of your home.
If you have an alarm, you'll need to provide your technician with a guest alarm code or turn the alarm off that day.
Put away toys, clothing, and other personal or household items that may prevent your technician from accessing the areas they're supposed to clean.
Put away heirlooms, collectibles, valuables, and other precious objects that may get damaged during the cleaning. If this isn't possible, alert us in advance to exclude those items from your service.
How much does a move in/out cleaning typically cost?
Here at our company, we calculate the price of our move in/move out cleaning service based on multiple factors. These include the approximate square footage of your property, the number of rooms, whether any specialty tasks are included, and so on. To obtain an accurate quote, get in touch with us today or fill out our user-friendly online form.
Who provides reliable regular, deep, and move in/move out cleaning services near me in San Antonio, TX & the area?
Modern Maids Cleaning of San Antonio is a reputable provider of housekeeping services that prioritizes client satisfaction and consistently ensures a great customer experience. We operate throughout the San Antonio metro area, including in Downtown San Antonio, Alamo Heights, Terrell Hills, Converse, Hill Country Village, Castle Hills, Helotes, Leon Valley, China Grove and many more! Of course, we operate in other cities as well, so don't hesitate to contact us if you need:
Want to learn more about what we offer or
schedule our highly comprehensive cleaning service
? If so, feel free to give us a call or
fill out our intuitive online booking form
. We can't wait to give you the gift of a spotless home!