---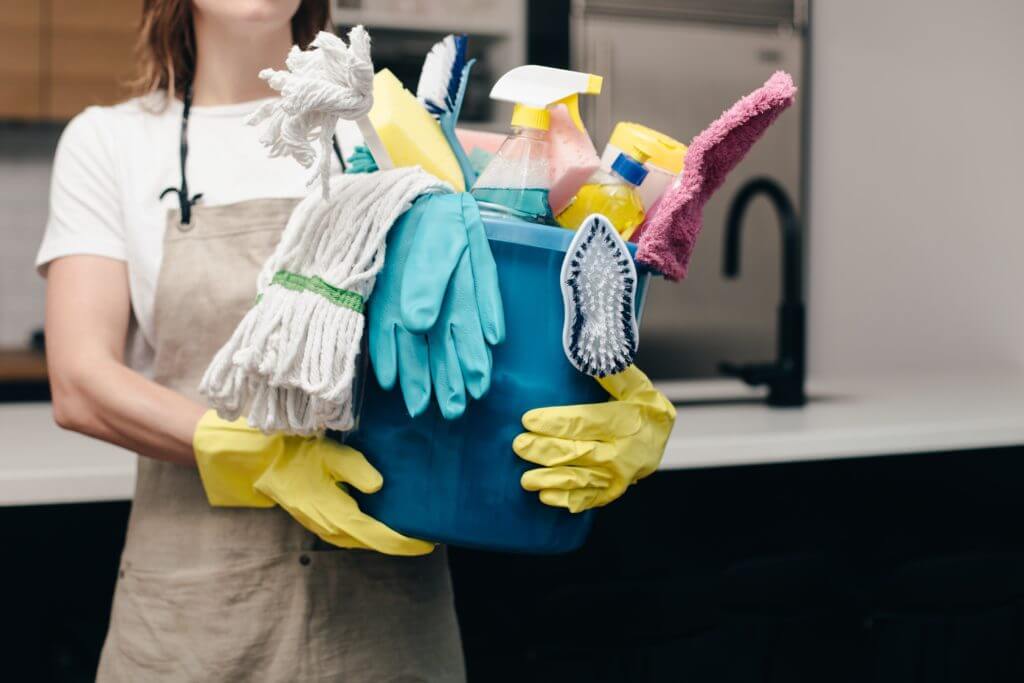 To self-clean or to service clean, that is the question. From the trial and error of cleaning products to spending some serious time sweating, it's no secret that constantly keeping Dallas homes and apartments tidy takes hard work and dedication. After all, everything's bigger in Texas.
However, hard work and dedication aren't exactly two things that are welcomed when you step foot in the door at the end of a long day. At Modern Maids, we've seen it all and we want to share our behind-the-cleans knowledge with Dallasites so you can decide for yourself.
Your Cleaning Roadmap
Turn up the tunes, roll up your sleeves and get ready to roll – perhaps even pick a podcast to play and promise that you won't stop cleaning until it's over. Start with a full house pick up, throwing the laundry into your baskets, putting the dishes in the washer, and making the beds. This will give you an immediate sense of satisfaction without totally slowing your steam. Now onto the true tasks.
How many times have you found yourself cleaning the counters after a full sweep, knocking more crumbs on the ground and cursing yourself? While it may seem obvious, make sure that you're moving from the highest to the lowest points throughout your clean. By starting with high dry cleanings like dusting the cobwebs and ceilings, you'll push the debris onto the ground prepping for a final and full dry sweep and mop to top things off.
Hard to Tackle Areas
Hi bathtubs, we see you and your hard to manage stains. If you've struggled to find an effective cleaning product, magic erasers are your saving grace. It removes stubborn stains and soap scum – for a good clean feeling.
Ovens are often easy to overlook, but this can't go on forever. Use a degreaser for the oven. We suggest LA Totally Awesome. Simply spray it and let the solution sit for 15-20 minutes. Once settled, take a stainless steel scrubber to fully tackle the stains.
Back to the bathroom deep clean – and be sure to bring the stainless steel scrubber or another scouring pad with you. For shower glass stains, Bon Ami is our go-to at Modern Maids to rid the glass from grime and get that glass sparkling clean again. Feel exhausted just reading this article? Modern Maids is a Dallas cleaning service that takes the trouble out of an apartment and house cleaning. We'll take care of your home or apartment total clean so you can get to relaxing rather than scrubbing. We'll even give you $20 off your first cleaning in Dallas by using promo code 20MM today.
---
---