---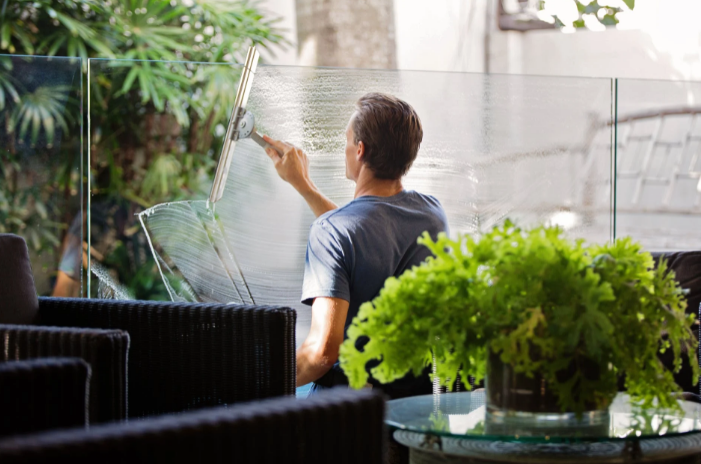 To clean your house is to clean your mind. Some say that the cleanliness of the place where we live somehow represents the state of our mind and our current lifestyle. It can feel too much of a task to ensure that germs and dirt do not have space in our home, and it can be tiring to do this regularly. You may feel relief that you can actually do proper cleaning fast, and it does not need to occupy your entire day. Do you want to know how to clean your house in 2 hours or less? Here's how:
What Is the Fastest Way to Clean a House?
Ironically, most of us are not fans of cleaning the entire house, but we all fancy a tidy home. But can we really ace our way into cleaning it fast? Beginners still have uncertainties about whether to wipe surfaces or sweep the floor first. Or start washing dirty kitchenwares or go first to the bathroom to begin brushing walls there? It's a good thing some experts can give guidelines on adequately cleaning your house and making the most of your time.
Decide to Spend Some Time Cleaning the House and Not Just Your Room
Each homeowner needs to have their technique in cleaning. The professionals say choose one task and do it simultaneously in every part of your house until you can move on to the next task to see your progress easily.
Make Sure You Have the Appropriate Cleaning Tools
Whether it is as simple as microfibre cloth and a broom, you must have what you need to clean. Some improvise, but it is always better if you have the right paraphernalia for cleaning to be more efficient. This way, you can use your time wisely and not spend searching for the tools and cleaning products you need for each round.
Begin Cleaning By Removing Visible Clutter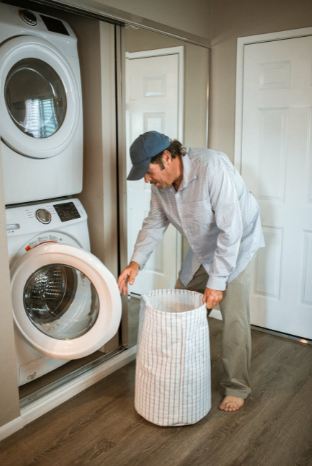 Bear in mind that cleaning does not have to begin with mopping or dusting. The initial cleaning stage is to put all clutters that you see in your home in a bin or box for donations. Determine if this clutter, such as reading materials you have not touched in a long time, is something you want to keep or donate to a place that can still utilize them.
Start With All Surfaces And Vacuum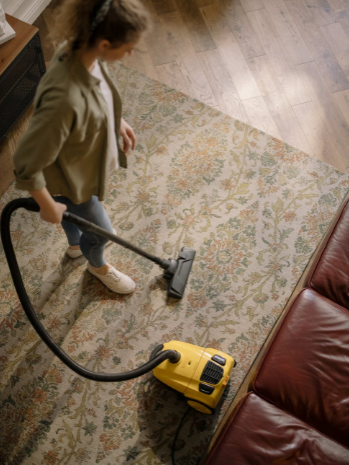 Turn off fans or AC before you start wiping all surfaces from cabinets to your appliances. Use brushes and brooms with a long handle so you can reach areas that are difficult to dust. The best cloth for cleaning is microfiber, as this absorbs dirt the best. Replace your beddings, curtains before vacuuming.
Cleaning of Your Window Glasses, Chandeliers, and Mirrors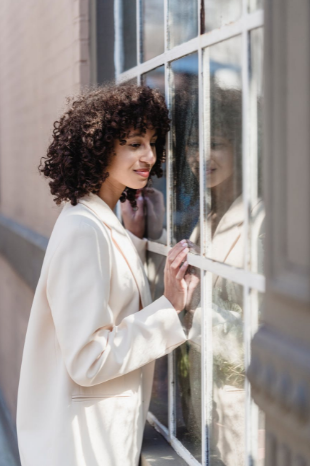 You can use a special product for wiping the dust from windows and mirrors, or you can just use a moist cloth and finish it by wiping a dry cloth. It can be really challenging to end up with super clean windows and mirrors buy by using the right tools; you can turn this tedious task into a rewarding result when you finally see how clean they all have become.
Do Not Just Wipe Surface Area, Sanitize Too
Cover the areas in your house with hard surfaces and make sure they are all dusted. Start from your countertops up to remote controls – wipe everywhere that can possibly absorb dust. Again, you can make your own cleaning sprays, such as a mixture of water and apple cider vinegar.
Move to Cleaning Bathtubs, Sinks, and Showers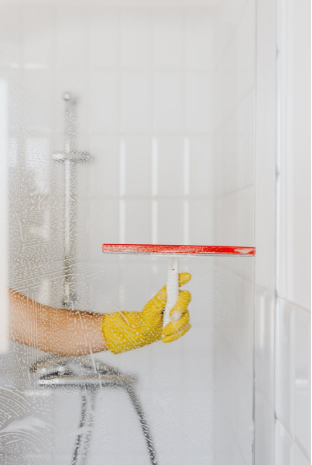 Disinfect your sinks, bathtubs, and all toilets. Look for a bathroom cleaner that can wipe stains on your sink, bathroom, and kitchen surfaces, eliminate germs, and be bleach-free. Spray some cleaning products and let them sit, you may start cleaning your kitchen appliance and dispose of any left garbage.
There are many garbage disposal that you can do on your own. If you do not have the time, you can actually request this as an additional task to any house cleaning services in your city.
Take the Business of Mopping Seriously
Mop the floors in your kitchen and bathroom from the remotest corner moving to the doorway. Clean the mop every now and then to equally use an adequate amount of disinfectant in all areas.
Run the Vacuum in All Carpeted Areas
Run the vacuum gradually in one course, then pull it back, going back in your direction. Then you transfer to the next part of the carpeted area letting the vacuum do overlapping motion to give air to the suction port of the vacuum head. Some of the extensive vacuuming of floors do not need to be done regularly. That is why it is necessary you reach all corners and hidden parts of your flooring to clean it right and fast.
End Your Cleaning By Washing Tools Used
You will be using the cleaning tools again soon, so ensure that you do not leave them greasy and unwashed. Maintain its new state so you can use them again without any defects. Remember that a dirty vacuum can be used less effectively, and you can end up spending a long time using it.
If Possible, Don't Clean On Your Own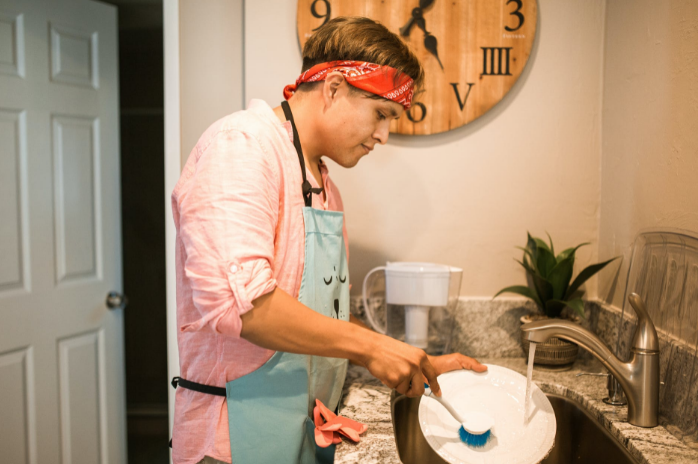 The aim here is to clean fast and efficiently. You can finish all areas more quickly if you have another member of your family to clean with you. Or you can schedule this as a family activity where you can assign tasks to each of them. You can maximize your time cleaning and all family member will not get distracted since everyone's goal is to finish from top to bottom on time in an hour or two, then relax and have some fun after. In fact, you can have fun while cleaning!
How Many Hours a Day Should You Clean Your House?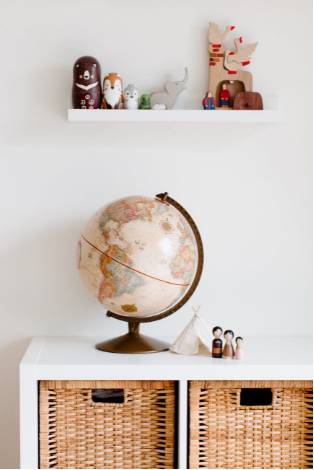 The time spent on cleaning will always depend on the size of your house and the weight of dirt you need to declutter. Experts say it could take 2 hours at least if you want to do everything in a day. Or 3 hours or less if there is more to clean. Ideally, it would help if you tidied your place every day so dirt would not accumulate.
Establish a cleaning routine where you can get things back to where they belong upon waking up. Bring a laundry basket so you can pick up clothes and things that need washing. Do not let dirty clothes lying on the floor. Put toys away and place them where they should be.
Dirty dishes should be cleaned and this will not even take 10 minutes, stay focused on the disorder and keep the house clean by trying your best to put away the chaos of its place. The Konmarie method stays true up to this day. You hold on to the things that spark joy and you let go of those that do not.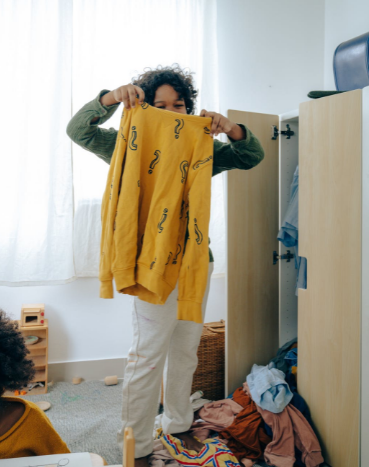 Dabble on a personal journey of making sure you do a little cleaning now and then. Remove the things you do not use anymore from storage to give the whole house a chance to breathe. Cleaning is more than removing cobwebs and rearranging what is in your cupboards.
If you do this daily you do not need more than two hours to clean the house when you schedule a monthly cleaning day. You can get your house in order when you get rid of what you do not need and what the kids do not need.
How to Clean Your House in 2 Hours Checklist

When you see prioritizing as sensible, the tendency is you will do it again and again. It is the same thing with cleaning; when you know what to prioritize cleaning, it will become your second nature, and it will not seem like a task.
What are the areas in the house that you utilize the most? Which place has the most clutter? This can be your kitchen, bathrooms, children, the playroom, and even the backyard. You may read repeated statements in this article to establish what you can control cleaning and those that are time bound.
What you can do in 10 minutes:
Go to the kitchen and bathrooms to put away dishes and just wipe surfaces. Put dirty plates in the dishwasher, set it. While you can also check the bathrooms and see there are no trashes. The aim is to clean.
Vacuuming floors is easy, and it will be easier to clean if the floor is clean, not perfect, but clean. If there is no vacuum, you can sweep and mop the floor.
Declutter and remove knickknacks out of the way. Storage boxes are always lifesavers.
Your 2-hour Cleaning Checklist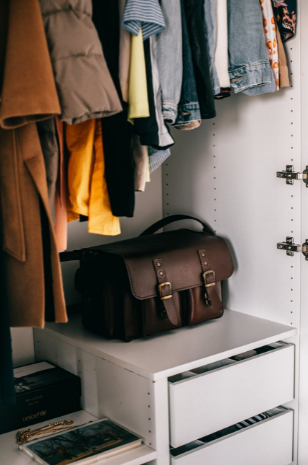 Your two-hour plan is the best time to plan to clean the house that you cannot usually accomplish during the weekdays when you have work or out of the house.
Remove bedsheets, pillowcases, duvet covers, throw pillows, and put them all in the washer. You can run the washer while moving on to other parts of your room. Put away the things you are not using found in your drawers, bedside table, or desk. Too much is overwhelming. You can display one kind of everything you want to see, moisturizer, perfume, etc.
Dust and dust and dust. Need we say more? Dust all the surfaces you can see not just from shelves and windowsills but the surfaces of your appliances. It will not take you more than 15 minutes to dust everything. You can never go wrong with too much dusting.
Get a hold of a cotton cloth that can effectively wipe dirt from windowsills again to shelves. Do this in each of your rooms. Include kitchen counters and cupboards, and free-standing cabinets. If you are used to dusting every day, you can do this faster since you will not too much amount of dust build-up
Wash your dishes. Whether you hand wash them or put them all away in the dishwasher. Allot a time to clean drinking glasses, too
Tidy your appliances. All kinds of devices that you see from microwave to the fridge
Clean all mirrors in your house, and it may sound like such a lot of work, but it will not take you more than 5 minutes to do it. Mainly since there are vacuums intended for mirrors and glasses now
Clean bathrooms. This will take around 10 minutes to actually go in there and clean the shower and just spray disinfectants
Cleaning the walls will just take around 5-10 minutes, again depending on the size of your house. Remove and wipe off marks on your walls
Vacuum for about 15 minutes. You can vacuum the entire house as part of your deep cleaning. Clean your home by vacuuming everything
Mop the floors will be around 10 minutes
While waiting for the floors to dry, you can make your beds and put in clean sheets for the entire family
Modern Maids understands a clean house is one of the most essential achievements every household can have, especially nowadays. You may too busy and you can let in our helpful and reliable cleaning services crew to do the work for you. Give us a call today and let us know your chosen schedule!
---
---